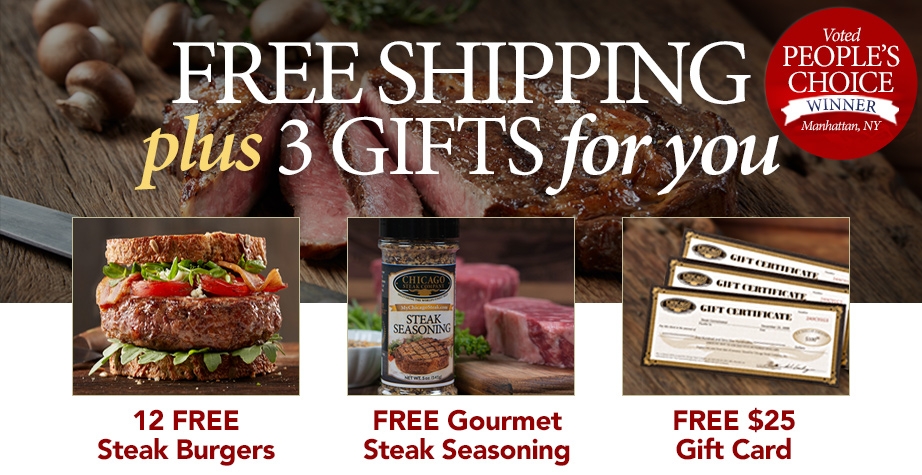 Use Promo Code: FREEGIFTS in your cart to receive Free Shipping, 12 Steak Burgers, a packet of our famous Steak Seasoning and a $25 Promotional Gift Check toward your next order. That's $115 value for free! Valid on orders 99+. With over 1,600 positive reviews and counting, checkout what other's have to say about our steaks:
If you're looking for the very best steaks on the market, then you've come to the right place. Every steak we offer is certified USDA Prime or upper-1/3 USDA Choice, putting our steaks in the top 2% of beef worldwide. Each steak is hand-selected and hand carved to ensure you get the best cut possible, and then dry- or wet-aged to intensify its naturally delicious flavor. That is why our steaks are among the most flavorful, juicy, and tender steaks you'll ever eat. They're the same amazing steaks you'll get at 5-star restaurants like Jordan's or Ditka's.

Click here to watch a video about what makes our steaks the Ultimate Steak Experience.