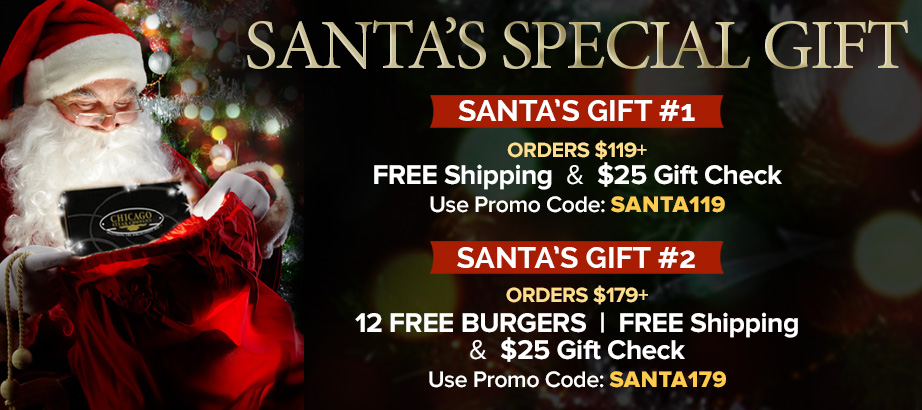 Offer 1 Use Promo Code: SANTA119 to get Free Shipping & a $25 Gift Check (Orders $119+)
Offer 2 Use Promo Code: SANTA179 to get Free Shipping, 12 Steak Burgers & a $25 Gift Check (Orders $179+)
If you're looking for the very best steaks on the market, then you've come to the right place. Every steak we offer is certified USDA Prime or upper-1/3 USDA Choice, putting our steaks in the top 2% of beef worldwide. Each steak is hand-selected and hand carved to ensure you get the best cut possible, and then dry- or wet-aged to intensify its naturally delicious flavor. Resulting in a flavorful, juicy, and tender steak. They're the same amazing steaks you'll get at 5-star restaurants like Jordan's or Ditka's.