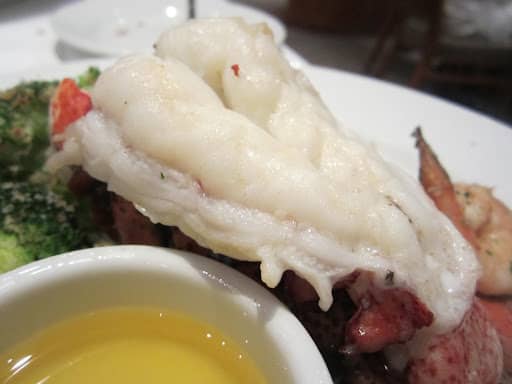 Cooking lobster tails at home doesn't have to be intimidating. In fact, with the right tools and process, it can be easy and delicious. There are many preparations that you can master at home, like boiling, baking or grilling, with boiling being one of the easiest methods. With just a few simple ingredients and quick steps to follow, you can enjoy a delicious lobster meal from the comfort of home.
An exceptional at-home lobster dinner starts with high quality lobster. Our Maine Lobster Tails are freshly caught, flash-frozen and delivered directly to your door step. 
Once they arrive, you'll want to thaw them fully before cooking. To do so, place the tails in a large bowl filled with cold water for approximately 30 minutes. Check to see if they are fully defrosted. If not, replace the water inside the bowl and continue to thaw for another 15 to 30 minutes. Once fully thawed, you can begin cooking.
The great thing about Boiling Lobster Tails is that its a quick and relatively foolproof method of cooking lobster. They take only a few minutes to cook from start to finish, allowing for a meal that is both easy and delicious. 
What You'll Need: 
Ingredients:
Maine Lobster Tails
Salt
Butter
Seasonings of Choice
Lemon
Instructions for Boiling Lobster Tails:
Prep your lobster tails for cooking by cutting the shell back to expose the meat. Using a knife or kitchen scissors, carefully cut the shell lengthwise from top to bottom.
Next, fill a large pot with water and bring to a boil. Make sure to select a pot with enough space that the water will cover the lobster tails.
When the water reaches a slow, steady boil – add sea salt.
Slowly add each lobster tail into the pot with tongs, making sure not to overcrowd the pot. The tails should be able to move around freely in the pot of water.
Bring the water back up to boil.
Cook lobster tails for approximately 1 minute per ounce of lobster. The meat should look opaque white instead of translucent, and the shell should be bright red. Cooked lobster tails will have an internal temperature between 140-145 degrees Fahrenheit.
Remove each tail from the pot with tongs and then lay them on a towel lined plate to dry.
That's all it takes to boil lobster! This quick and easy preparation can be ready in minutes for an impressive meal in no time. Serve boiled lobster alongside your favorite sauce like garlic butter, or classic clarified butter. To prepare a butter sauce to serve alongside your lobster, follow these easy steps:
Instructions for Butter Sauce:
Melt a few tablespoons of butter for each lobster tail over low/medium heat in small pot. Make sure that the butter melts without browning.
Next add desired seasonings such as fresh garlic, salt, and lemon.
Place melted butter in a bowl or individual ramekin. Serve alongside boiled lobster and fresh lemon slices.
If you'd prefer the most classic pairing, you can serve your boiled lobster tails alongside clarified butter.
To Prepare Clarified Butter:
Begin with high quality, unsalted butter.
Add a few tablespoons of butter per lobster tail to a small pot over low heat.
Slowly melt the butter, making sure to avoid any boiling or browning of the butter.
Once melted, turn off the heat.
Use a slotted spoon to skim the white milk solids from the top of the pot. Either keep the milk solids for use in other recipes or discard.
What's left in the pot is clarified butter, perfect for dipping.
Mastering the preparation of lobster doesn't have to be a challenge. With the right ingredients, tools, and processes to follow, it can actually be quite easy and delicious!  With fresh lobster tails from Maine Lobster House and this foolproof recipe for boiling lobster, you'll be able to add this delicious delicacy to your at-home meal rotation any time you wish.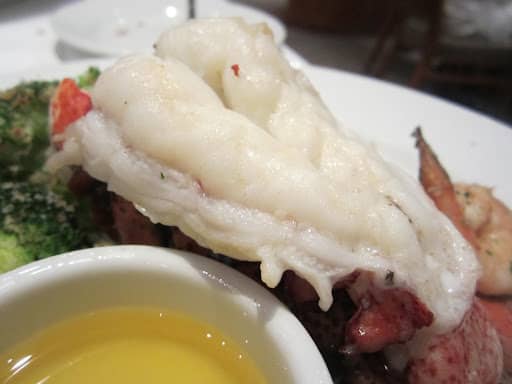 Boiled Lobster Tails
Ingredients
Maine lobster tails

salt

butter

seasonings of choice

lemon
Instructions
Boiling Lobster Tails
Prep your lobster tails for cooking by cutting the shell back to expose the meat. Using a knife or kitchen scissors, carefully cut the shell lengthwise from top to bottom

Next, fill a large pot with water and bring to a boil. Make sure to select a pot with enough space that the water will cover the lobster tails

When the water reaches a slow, steady boil – add sea salt

Slowly add each lobster tail into the pot with tongs, making sure not to overcrowd the pot. The tails should be able to move around freely in the pot of water

Bring the water back up to boil

Cook lobster tails for approximately 1 minute per ounce of lobster. The meat should look opaque white instead of translucent, and the shell should be bright red. Cooked lobster tails will have an internal temperature between 140-145 degrees Fahrenheit

Remove each tail from the pot with tongs and then lay them on a towel lined plate to dry
To prepare a butter sauce to serve alongside your lobster, follow these easy steps:
Melt a few tablespoons of butter for each lobster tail over low/medium heat in small pot. Make sure that the butter melts without browning

Next add desired seasonings such as fresh garlic, salt, and lemon

Place melted butter in a bowl or individual ramekin. Serve alongside boiled lobster and fresh lemon slices
If you'd prefer the most classic pairing, you can serve your boiled lobster tails alongside clarified butter. To prepare:
Begin with high quality, unsalted butter

Add a few tablespoons of butter per lobster tail to a small pot over low heat

Slowly melt the butter, making sure to avoid any boiling or browning of the butter

Once melted, turn off the heat

Use a slotted spoon to skim the white milk solids from the top of the pot. Either keep the milk solids for use in other recipes or discard

What's left in the pot is clarified butter, perfect for dipping