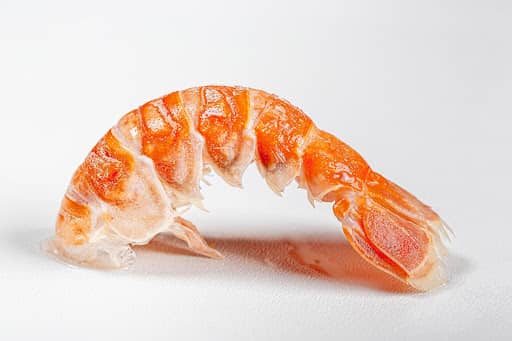 Invite the freshest flavors of Maine to your at-home meal rotation with this quick and easy guide to Steamed Lobster Tails. This method for cooking lobster is easy and versatile, as steamed lobster tails can be enjoyed on their own, or the meat can be incorporated into classic recipes like lobster rolls! 
To steam lobster, you'll want to begin with Fresh Maine Lobster Tails. Our lobster tails from Maine Lobster House are sourced directly off the Maine coastline, flash-frozen to lock in freshness and delivered directly to you door. 
Once you're ready to prepare your lobster meal, you'll want to begin with defrosted lobster tails. To defrost, place the tails in a bowl of cool water for about 30 minutes. Check that they are fully defrosted. If not, replace the water in the bowl and let thaw for another 15-30 minutes. Once your lobster tails are thawed, you can begin cooking.
Steaming lobster is a quick and versatile method that only requires a few simple steps. 
What You'll Need:
Ingredients:
Maine Lobster Tails
Butter (Salted or Unsalted)
Seasonings of Choice (such as garlic powder, paprika, Old Bay Seasoning, fresh lemon juice, or herbs)
Steaming Lobster Tails:
The first thing you'll want to do to prepare steamed lobster tails is to begin boiling a pot of water. Begin with a large pot and add a few inches of cold water. Bring to a boil on medium heat.
While the water starts to heat up, prep your lobster tails. Carefully cut the shell of the lobster tail lengthwise from top to bottom using a knife or kitchen scissors.
Gently pull back the shell, allowing the lobster meat to be exposed. Doing so allows the meat to cook more evenly, and be removed from the shell more easily once ready to eat.
Once your lobster tails are prepped and your pot of water is boiling, place a steamer basket on top of the pot and add the lobster tails. Only add a few at a time, making sure not to overcrowd the basket.
Cover the pot with a lid and steam, allowing for a cook time of 1-1.5 minutes per ounce of lobster. A good indication of lobster being cooked is that the meat will be an opaque white, and the shell a bright red. To check that your lobster meat is fully cooked through, insert an instant read thermometer into the thickest part of the lobster tail. The temperature should read between 140-145 degrees Fahrenheit.
Steamed lobster tails can be served hot alongside a flavorful butter, or the meat can be cooled and added to classic lobster dishes like lobster rolls, salads, or lobster Mac and cheese.
For tips on other ways to prepare lobster tails, like grilling, broiling and baking, try our all inclusive guide. No matter how you choose to prepare them, our Maine lobster tails pack flavor and freshness, setting you up for a delicious meal at home.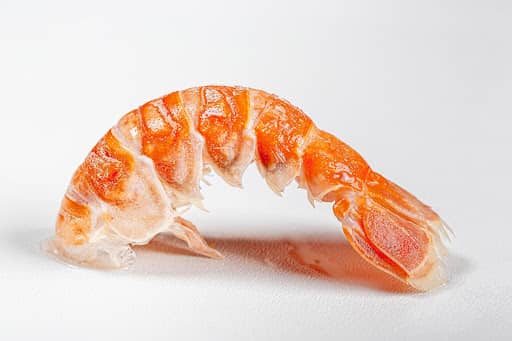 Steamed Lobster Tails
Ingredients
Maine lobster tails

butter (salted or unsalted)

Seasonings of Choice (such as garlic powder, paprika, Old Bay Seasoning, fresh lemon juice, or herbs)
Instructions
The first thing you'll want to do to prepare steamed lobster tails is to begin boiling a pot of water. Begin with a large pot and add a few inches of cold water. Bring to a boil on medium heat.

While the water starts to heat up, prep your lobster tails. Carefully cut the shell of the lobster tail lengthwise from top to bottom using a knife or kitchen scissors.

Gently pull back the shell, allowing the lobster meat to be exposed. Doing so allows the meat to cook more evenly, and be removed from the shell more easily once ready to eat

Once your lobster tails are prepped and your pot of water is boiling, place a steamer basket on top of the pot and add the lobster tails. Only add a few at a time, making sure not to overcrowd the basket

Cover the pot with a lid and steam, allowing for a cook time of 1-1.5 minutes per ounce of lobster. A good indication of lobster being cooked is that the meat will be an opaque white, and the shell a bright red. To check that your lobster meat is fully cooked through, insert an instant read thermometer into the thickest part of the lobster tail. The temperature should read between 140-145 degrees Fahrenheit

Steamed lobster tails can be served hot alongside a flavorful butter, or the meat can be cooled and added to classic lobster dishes like lobster rolls, salads, or lobster Mac and cheese