WINNER | GREAT STEAK DEBATE
PEOPLE'S CHOICE AWARD
We were honored when we found out that we were chosen to be a part of The Great Steak Debate, but we were THRILLED to learn that we WON the Best Steak that was voted on by the people.
Sponsored by Audi, and hosted by Iron Chef Marc Forgione at American Cut Restaurant the goal of the event was simple: to find out which steak is best. Eight of the nation's preeminent steak purveyors were selected to participate and 120 guests were part of the taste test.
A blind order was placed to each purveyor for 14oz Boneless Strip Steaks. Iron Chef Marc Forgione prepared all the steaks in the same manner. Then the steaks were sliced andserved to the guests with letters A-H identifying each steak. There was a booklet for each guest to keep notes and a card for a vote to be cast for best steak. Business Insider wrote "The winner of the people's choice award was kind of apparent early on. From first bite it was clear that steak G [Chicago Steak Company] was an unforgettable cut. It becamethe talk of the party."
At the end of the night, we won the People's Choice award & trophy (a custom "Golden Brand"). Thanks again for your support and appreciation of the Ultimate Steak Experience.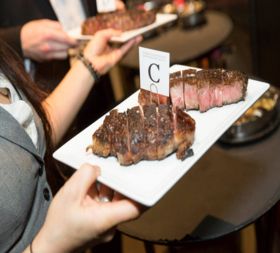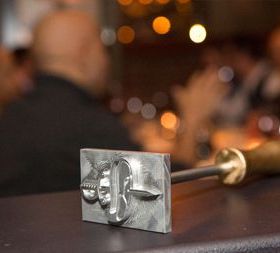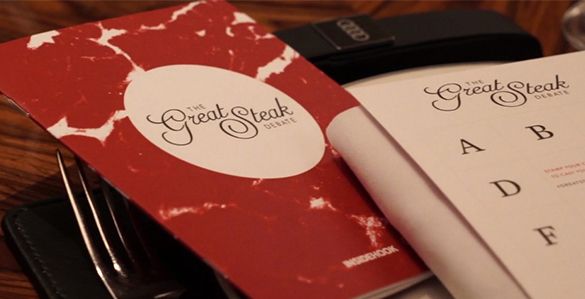 Receive:
FREE Shipping
FREE Grillmaster Chef's Apron
8 FREE Steak Burgers & Seasoning
on any orders of $189+. This promotion cannot be combined with any other offers and expires on 6/7/23.
USE PROMO CODE: DADSDAY23