American Wagyu
8 Half Pound Steak Burgers
$15.62

/serving*
$124.95
Reg.
$174.99
save 29%
29%

Savings based off a la carte item prices
Savor the flavor of Kobe-Waygu steak, with these gourmet steak burgers made from delectable American Waygu beef trimmings.

Use Code: FREESIRLOINS
For 4 FREE Bourbon Peppercorn Sirloins on $249+
Free Shipping on orders of $179+


Expires TOMORROW
BEEF UP YOUR CART WITH ADDED SAVINGS
Wagyu Steak Burgers
Whether you're a foodie or a downright burger lover you cannot go wrong with this package of 8 8oz Kobe-Style Wagyu Steak Burgers. Made from trimmings of our Kobe-Wagyu Steaks these burgers are cut extra thick to ensure each bite is juicy and packed with flavor. Perfect for backyard grilling or to share with a friend while entertaining indoors.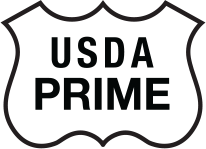 We
specialize

in
Angus USDA Prime

Only 2% of all beef
qualifies as USDA Prime
express
shipping
Packages are shipped overnight to ensure your steaks arrive frozen.
wagyu
Beef
We proudly offer Wagyu and Premium Angus Beef.
superior
marbling
Each steak is hand-selected and hand-cut to ensure impressive marbling and excellent flavor.
Aged
28 days
Our steaks are wet-aged or dry-aged 28-40 days, resulting in tender steaks with extraordinary flavor.
Packed

with


dry ice

Your steaks are packed in a reusable cooler with plenty of dry ice to ensure they arrive frozen.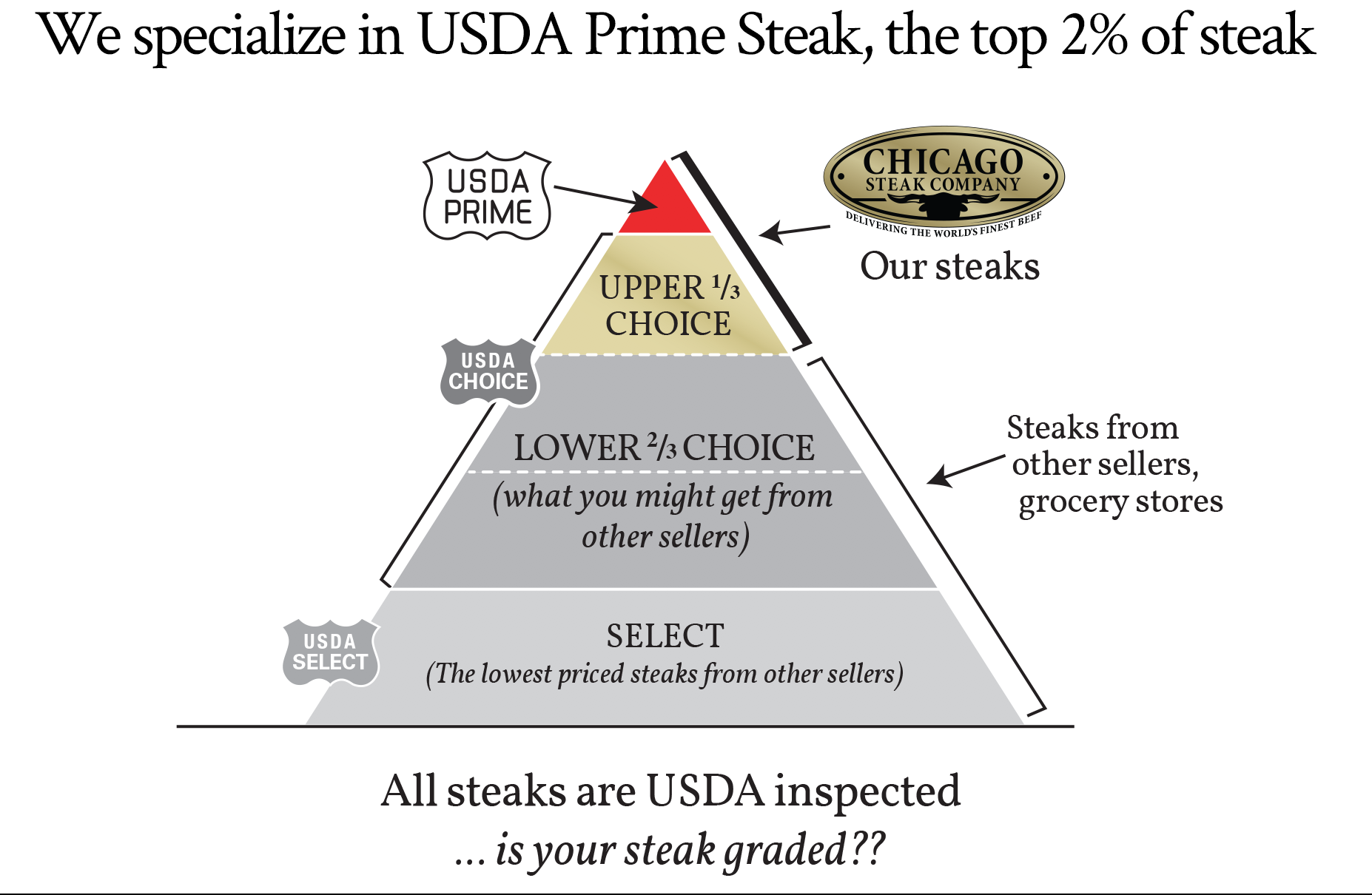 Amazing American Wagyu Beef
If you've ever had a Kobe-Wagyu steak then you know about the impeccable tenderness and flavor. The cream of the crop in the steak world, Kobe-Wagyu steaks are simply the best. So what do you get when you take the steak trimmings of these delectable steaks? You get an American Wagyu Beef Burger from Chicago Steak Company of course!
A Half-Pound of Pure Deliciousness!
Our American Wagyu steak burgers are a ½ pound of thick, juicy, tasty beef. These burgers are perfect for grilling or pan-frying and will deliver a melt-in-your-mouth texture with every bite. Top them with your favorite cheeses, veggies, and condiments for a truly remarkable burger.
Aged to Perfection
All of our steak burgers here at Chicago Steak Company are aged with our unique, artisan aging techniques to create the perfect balance of flavor and tenderness. These burgers are aged from four to six weeks to deliver mouth-watering taste to each one.
8 half pound Kobe-Wagyu steak burgers

Made from Kobe-Wagyu steak trimmings

Aged 4-6 weeks
Packaged with Care
When you place an order with Chicago Steak Company, we do everything we can to ensure that your package arrives in excellent condition. All of our steaks are vacuum wrapped and flash frozen in their natural juices to lock in the flavor. The steaks are then wrapped in our attractive food grade paper, sealed with the Chicago Steak Company gold label, and placed in our gorgeous gift box. Those gift boxes are placed inside our reusable insulated cooler with enough dry ice to keep them cold until arrival. For more information on shipping, and other Frequently Asked Questions see our FAQ page.
Watch the Video to see how your order is packed, how it will arrive, and how to thaw it properly.
For more information please see the Shipping Details page