8 (8oz) Gourmet Angus
Steak Burgers
$10.62

/serving*
$84.95
Reg.
$104.99
save 19%
19%

Savings based off a la carte item prices

Use Code: BURGERS149
For 8 FREE Steak Burgers on orders of $149+
Free Shipping on orders of $179+


Expires TOMORROW
BEEF UP YOUR CART WITH ADDED SAVINGS
Half Pound Gourmet Steak Burgers
Made from the steak trimmings of our Premium Angus Choice beef, this package of 8 8oz Premium Angus Choice Gourmet Steak Burgers is a must-have for any grilling occasion. These half-pound burgers have everything you want: juiciness, flavor, and easy-to-prepare. Fire up the grill all year long and never be disappointed by these gourmet steak patties.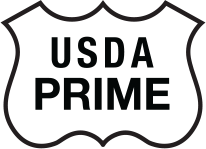 We
specialize

in
Angus USDA Prime

Only 2% of all beef
qualifies as USDA Prime
express
shipping
Packages are shipped overnight to ensure your steaks arrive frozen.
wagyu
Beef
We proudly offer Wagyu and Premium Angus Beef.
superior
marbling
Each steak is hand-selected and hand-cut to ensure impressive marbling and excellent flavor.
Aged
28 days
Our steaks are wet-aged or dry-aged 28-40 days, resulting in tender steaks with extraordinary flavor.
Packed

with


dry ice

Your steaks are packed in a reusable cooler with plenty of dry ice to ensure they arrive frozen.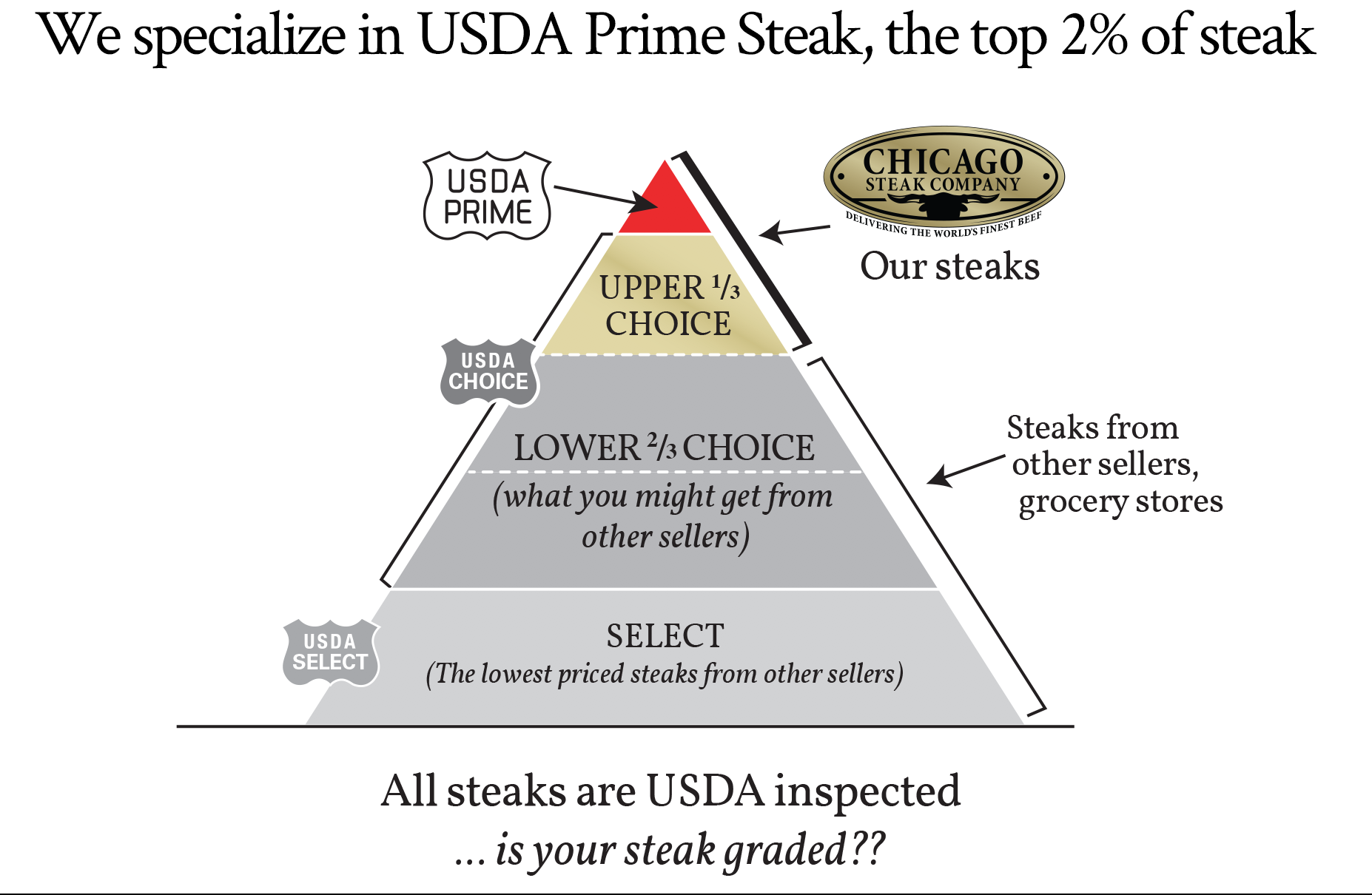 A Taste of Tradition
At Chicago Steak Company, we invite you to taste tradition. Since 1865 with the founding of the Union Stock Yards, Chicago has been at the heart of high-quality American meats. Chicago Steak Company proudly carries on that tradition. We specialize in hand-cut, Mid-West raised, Premium Angus USDA Prime beef - cut by Chicago butchers with five generations of experience. If you're looking for the very best steaks on the market, then you've come to the right place.
Gourmet Steak Burgers
Fire up the grill all year long with these juicy, gourmet steak burgers that are made from 100% Midwestern corn-fed beef. Created from our meticulously aged steak trimmings, it's not surprising that these flavorful steak burgers are a customer favorite. These hearty steak burgers will be the hit of your next cook out.
Packaged with Care
When you place an order with Chicago Steak Company, we do everything we can to ensure that your package arrives in excellent condition. All of our steaks are vacuum wrapped and flash frozen in their natural juices to lock in the flavor. The steaks are then wrapped in our attractive food grade paper, sealed with the Chicago Steak Company gold label, and placed in our gorgeous gift box. Those gift boxes are placed inside our reusable insulated cooler with enough dry ice to keep them cold until arrival. For more information on shipping, and other Frequently Asked Questions see our FAQ page.
Watch the Video to see how your order is packed, how it will arrive, and how to thaw it properly.
For more information please see the Shipping Details page