$5.75

/serving
$229.95
Reg.
$279.99
save 18%
18%

Savings based off a la carte item prices
Assortment Includes:
8 (8oz) Wagyu Steak Burgers
8 (8oz) USDA Prime Burgers
12 (4oz) Angus Steak Burgers
1 (5oz) Bottle of Steak Seasoning
Use Promo Code: 24BGR
To receive 24 (4oz) Gourmet Steak Burgers on orders of $159+. Expires September 24th
Steak Burger Flight
Try this perfect assortment of gourmet burgers that includes 8 8oz Wagyu burgers, 8 8 oz USDA Prime burgers, and 12 4oz Premium Angus Beef Choice burgers, all made from our hand cut premium steak trimmings. Whether as a gift for yourself or your favorite grillmaster this Burger Flight is sure to please all burger lovers on any occasion. Fire up that grill and cook up some of these delicious, juicy patties!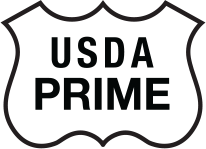 We
specialize

in
Angus USDA Prime

Only 2% of all beef
qualifies as USDA Prime
express
shipping
Packages are shipped overnight to ensure your steaks arrive frozen.
wagyu
Beef
We proudly offer Wagyu and Premium Angus Beef.
superior
marbling
Each steak is hand-selected and hand-cut to ensure impressive marbling and excellent flavor.
Aged
28 days
Our steaks are wet-aged or dry-aged 28-40 days, resulting in tender steaks with extraordinary flavor.
Packed

with


dry ice

Your steaks are packed in a reusable cooler with plenty of dry ice to ensure they arrive frozen.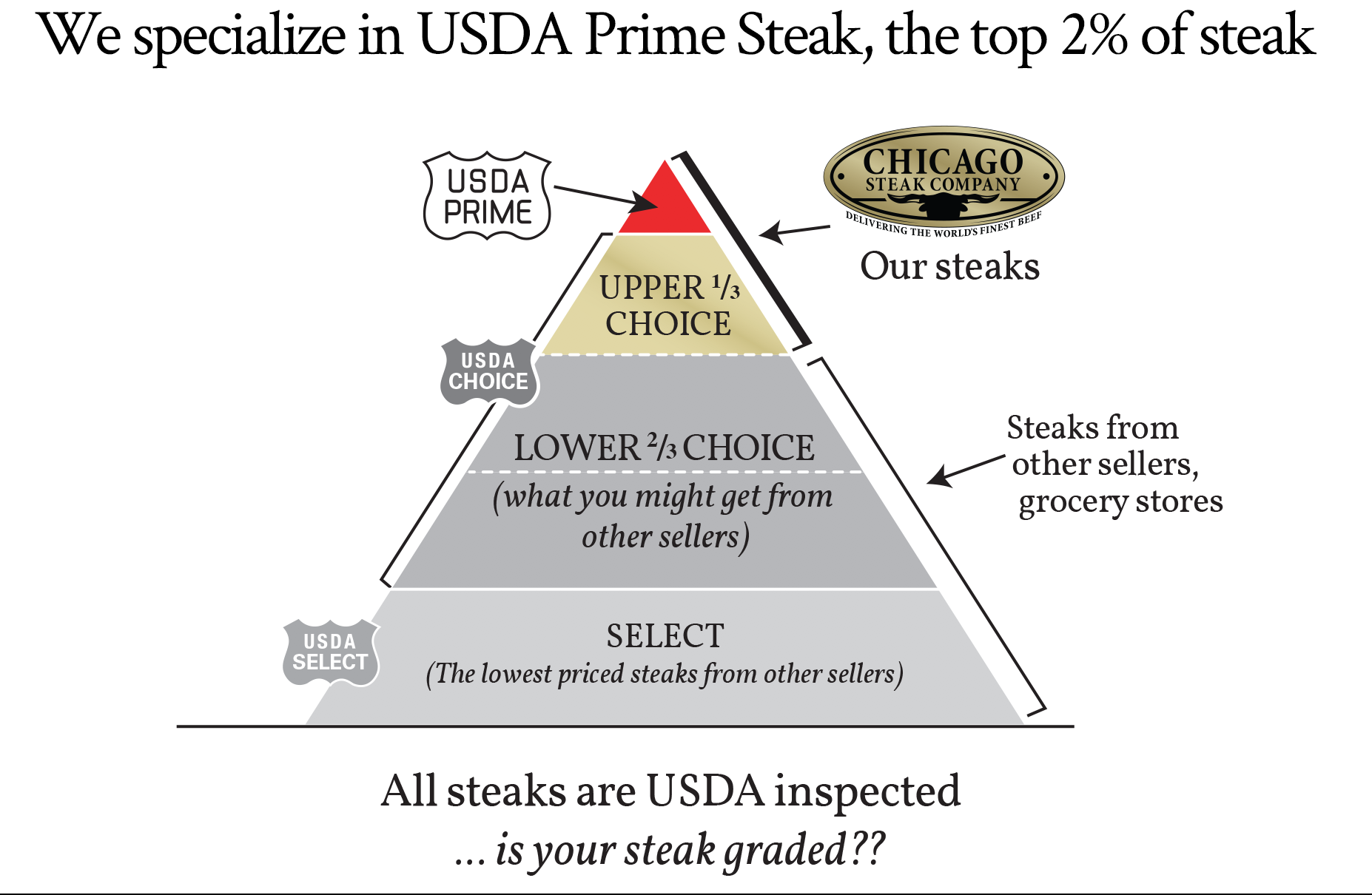 use promotion BURGERS12 to get 12 FREE steak burgers with your order of $159.95+
Assortment Includes:
8 (8oz) Wagyu Steak Burgers
8 (8oz) USDA Prime Burgers
12 (4oz) Angus Steak Burgers
1 (5oz) Bottle Chicago Steak Company Seasoning
A Taste of Tradition
At Chicago Steak Company, we invite you to taste tradition. Since 1865 with the founding of the Union Stock Yards, Chicago has been at the heart of high-quality American meats. Chicago Steak Company proudly carries on that tradition. We specialize in hand-cut, Mid-West raised, Premium Angus USDA Prime beef - cut by Chicago butchers with five generations of experience. If you're looking for the very best steaks on the market, then you've come to the right place.
Burger Flight! An amazing mix of Gourmet Steak Burgers. Spoil your taste buds with this burger variety pack. Sure to provide the ultimate grilling experience for all burger lovers. Paired with our FREEGIFTS promotion code for 12 free (4oz) steak burgers, signature seasoning and free shipping, this package comes out to 40 servings at just $5.75 each.
Amazing American Wagyu Burgers
Kobe-Wagyu Beef, known as Japanese Black Cattle, is prized for its intensive marbling. Made from the trimmings from these luscious steaks, Chicago Steak Company's Wagyu Steak Burgers will melt in your mouth and are guaranteed to appease your burger crave!
USDA Prime Burgers
Prime Beef is described as the highest quality beef assigned by the USDA. With less than 2% of the beef in the US earning this top designation, it's no wonder that Chicago Steak Company's USDA Prime Steak Burgers are recognized for their superior quality. Made from the trimmings of USDA Prime steaks, these gourmet burgers are sure to delight connoisseurs seeking remarkable flavor.
Premium Angus Steak Burgers
Chicago Steak Company's Premium Angus steaks are perfectly aged for 4-6 weeks to ensure a juicy and flavorful experience in every bite. These 4oz burgers are created from meticulously aged steak trimmings and are a great addition to any gathering.
Packaged with Care
When you place an order with Chicago Steak Company, we do everything we can to ensure that your package arrives in excellent condition. All of our steaks are vacuum wrapped and flash frozen in their natural juices to lock in the flavor. The steaks are then wrapped in our attractive food grade paper, sealed with the Chicago Steak Company gold label, and placed in our gorgeous gift box. Those gift boxes are placed inside our reusable insulated cooler with enough dry ice to keep them cold until arrival. For more information on shipping, and other Frequently Asked Questions see our FAQ page.
Watch the Video to see how your order is packed, how it will arrive, and how to thaw it properly.
For more information please see the Shipping Details page