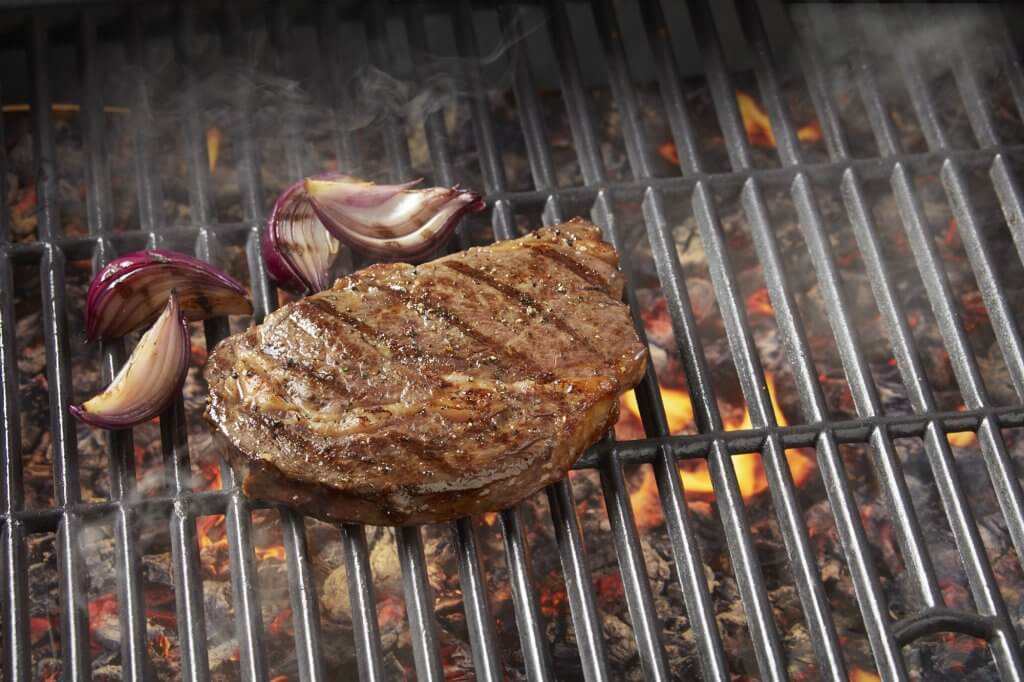 There's no turning back for Chicago Steak Company. We are committed to serving you the tastiest and most succulent steak you've ever imagined! Aging is the secret to a greater steak. The result is total enjoyment of our juicy, flavorful, and distinctively different steaks. Anything else is mediocre when compared to the care and attention to detail that is put into our preparation.

Chicago Steak Company takes enormous pride in both dry-aged and wet-aged steaks, using the most sophisticated equipment and spacious, customized accommodations to be found anywhere.

Dry aging breaks down muscle tissues, producing a delicate and tender steak, while wet aging uses the process of refrigeration that produces the same results. Though the processes differ, the same bold, outstanding flavor is preserved for both.

Over one century of motivation, planning, and success has brought to the world the freshest, tastiest, and most nutritious steaks!

Chicago Steak Company is the lifeblood of five-star restaurants, and other corporations, for producing and delivering superior steaks! You deserve a greater steak.

Everything you need to know about the wet/dry age processing, grilling, recipe suggestions, seasonings, and more can be found here. The choices are overwhelming!

DRY-AGED STEAKS ARE BRIMMING WITH FLAVOR AND TENDERNESS

⦁ As water is evaporated the steak becomes unrivaled in flavor, leaving
only tender, well-marbled, natural color, and meaty goodness.
⦁ When the meat is dry-aged, the flavor is trapped in and becomes
concentrated and intensified, which takes about four-five weeks to
maturity.
⦁ The comparison between a fresh bought steak from the grocery and a
dry-aged steak is extreme.

Our certified USDA Prime Dry-Aged

⦁ Bone-in filet mignon
⦁ Ribeye
⦁ Bone-in ribeye
⦁ Tomahawk ribeye
⦁ Porterhouse

These are only a few examples of the highest quality steaks that are available to you.

WET-AGED STEAKS ARE REFRIGERATED TO ENHANCE FLAVOR
Meat is vacuumed packed to maintain moisture, prevent oxidization, and heighten a robust flavor. The length of time for curing by this method is about three weeks, but quality is never compromised. It is refrigerated for optimum flavor and color, and the well-marbled cuts bring out the mellow texture and juiciness that connoisseurs instantly recognize.

Our certified USDA Prime Wet-Aged
⦁ Prime wet-aged filet mignon
⦁ Ribeye
⦁ Boneless strip
⦁ Bone-in strip
⦁ Top sirloin

These are of the same superior, five-star qualities for which our steaks are well known.

The demands for being a certified USDA meat company are staggering, so only the "best of the best" is qualified.

Quality control is enforced by our nontraditional, highly trained, professional chefs, whose expertise is the foundation for success. These qualities are widely recognized by our faithful customers.

Each steak is carefully handled and carved with precision so that it is easily identifiable. You deserve a greater steak.

You'll discover that whatever your choice, our highly prized steaks are gratifying to your taste buds, chock-full of flavor, and boast the following qualities that dazzle our competitors!

1. Always tender and juicy
2. Most flavorful for your taste
3. Trimmed with precision and care
4. Beefier for mouth-watering goodness

Winning the People's Choice award in Manhattan, New York, spotlighted the attributes of who serves and delivers the hallmark standard for steaks.