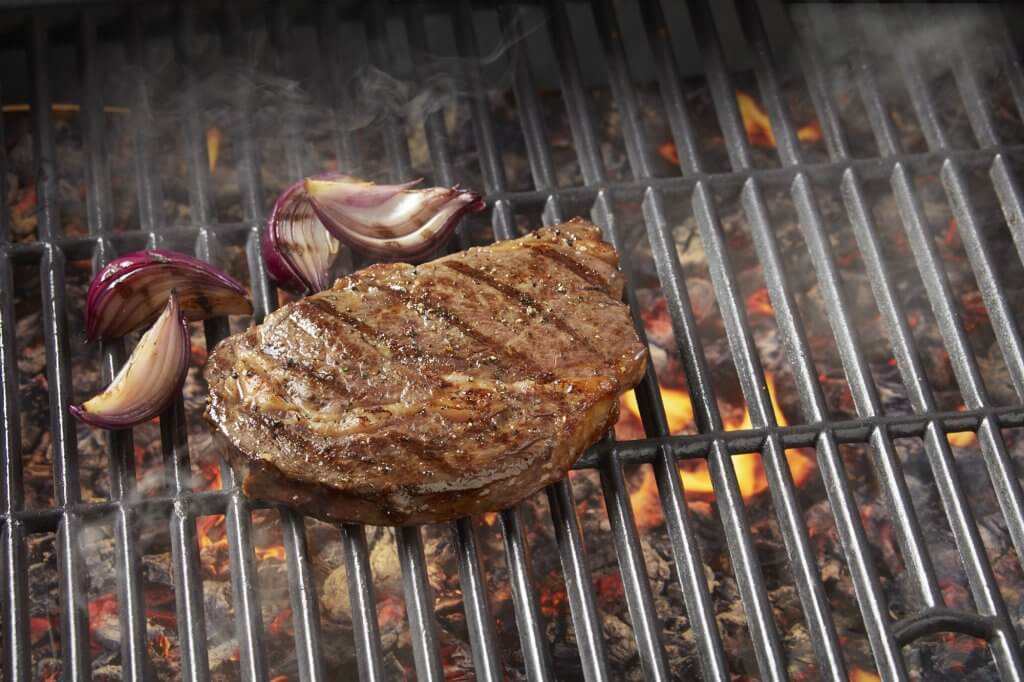 4

USDA Prime Wet Aged Ribeye Steaks from Chicago Steak Company

1-2

tsp

Sea salt

1

tsp

freshly ground black pepper

1/2

tsp

garlic powder

1

tbsp

butter or olive oil
4

USDA Prime Wet Aged Ribeye Steaks from Chicago Steak Company

1-2

tsp

Sea salt

1

tsp

freshly ground black pepper

1/2

tsp

garlic powder

1

tbsp

butter or olive oil
Remove steaks from the refrigerator. Pat them dry, and season generously with salt on all sides. Allow to remain at room temperature for 30-45 minutes. Meanwhile, preheat your oven to 450 degrees.

Heat a cast iron pan with butter or olive oil over medium-high heat. Sprinkle the pepper and garlic powder on the steaks. Once the pan is hot, place the steaks in the pan (you may need to work in batches, depending on the size of the steaks). Sear for 1-3 minutes on each side until a golden-brown crust forms.

Place pan directly into the oven, or transfer the steaks to a baking sheet or baking dish to put in the oven. Cook for 3-5 minutes. Flip the steaks over carefully and cook for another 3-5 minutes until they've reached your ideal doneness.

Once ready, put the steaks on a cutting board, tent them with foil, and let them rest for 5-10 minutes before enjoying.