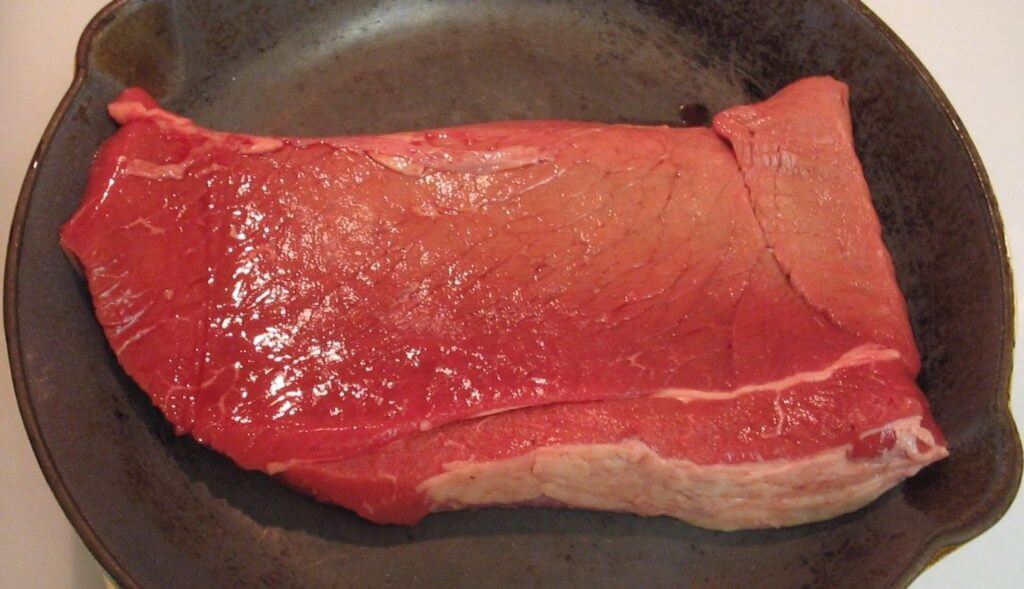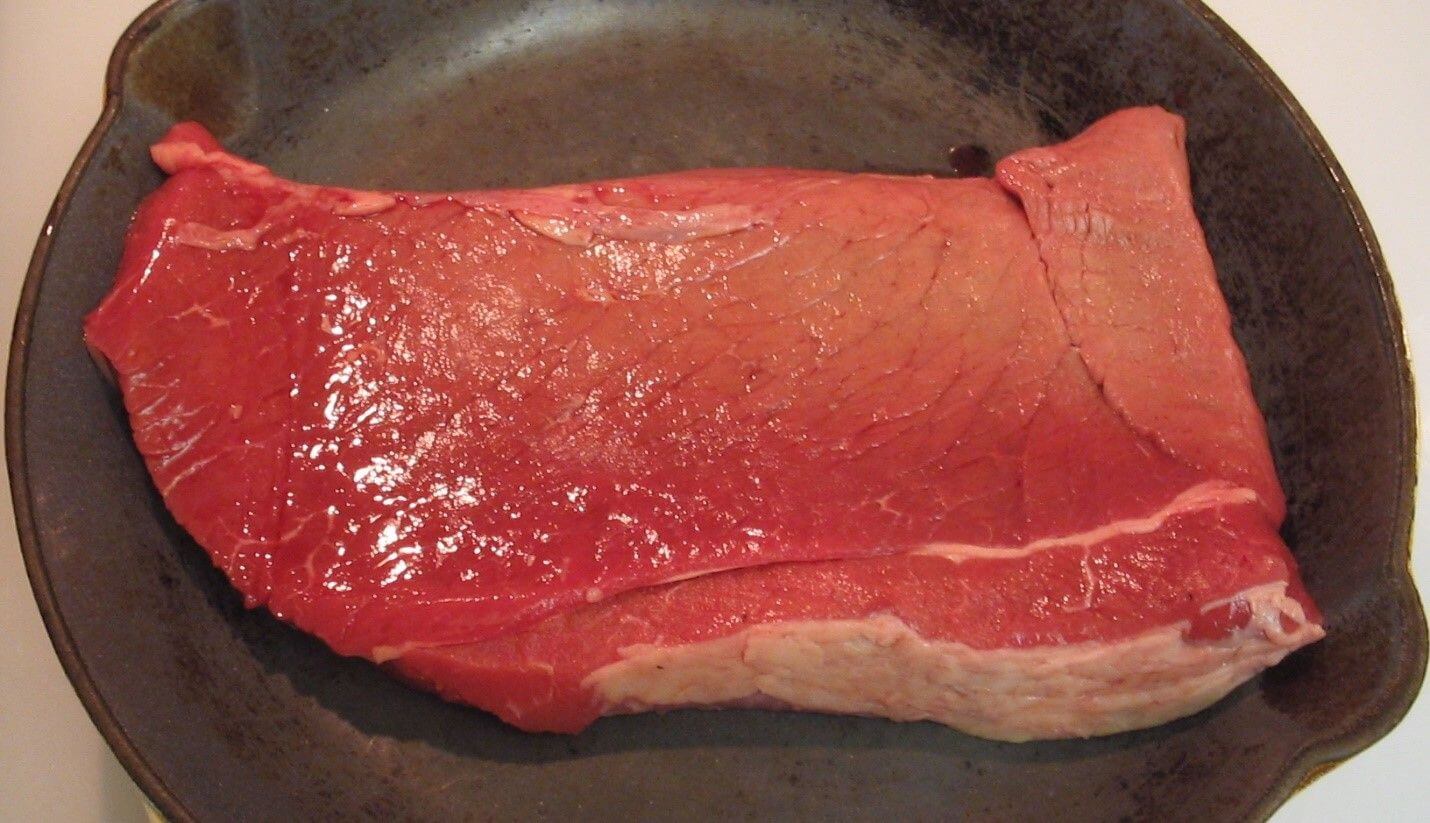 Photo by David Benbennick licensed under CC BY-SA 3.0
Eating too much of just about anything isn't necessarily good for the body. As much as we love thick, tasty steaks for dinner, it's a good idea to remember that a serving size of beef is only 3-oz., which is less than most restaurants will even serve you for their smallest portion.
If eating steak and staying healthy are equally as important to you, then finding the leanest, best cuts of beef can help you succeed at both.
Moderation
Let's preface this by saying that steak and other red meats can be healthy for you when you eat lean cuts and stick to the right portion size. In fact, red meat contains loads of healthy vitamins that do everything from assist and replenish the red blood cells in your body to boost your immune system.
Eating lean slabs of steaks may also lower bad cholesterol in the body. And, the little fat that lean cuts do have are mostly monounsaturated fats, which are healthy fats for the body!
The point is that steaks shouldn't scare you away. Most people can have a small portion of lean beef a couple of times a week without worrying about adverse effects on their heart, weight, etc.
Cut the Fat: Here are the Healthiest Cuts of Steak
We know that low-in-fat beef is the best you can have because that means there's little fat content in the meat. That's one of the reasons why chicken breast and fish are in credibly helpful for our bodies: they have very little fat content!
In the United States, the USDA regulates the labels on steaks. If you see packaging that says "Lean" or "Extra-Lean", the USDA approved that messaging for the package. A "Lean" designation means the beef has less than 10 grams of fat, while the "Extra-Lean" designation means it has less than 5 grams of fat.
To be fair, you can make almost any steak a bit healthier by trimming unnecessary fat from its edges and cooking it in olive oil instead of butter. Stick to the diet guidelines of no more than 6-ounces of lean meat a day and you're already off to an excellent, healthy start!
Here are the leanest cuts of steak you can find to ensure that you're getting plenty of protein with as little fat content as possible:
Top Sirloin
The top sirloin is typically a "Lean" cut, as it has up to 10 grams of fat per serving, but only about 4 of those grams are saturated fat (the bad kind). However, this cut is jam-packed with around 50 grams of protein, which is slightly more than most other lean cuts of steak.
Top Round Roast
The top round is a moderately-lean cut of beef that comes from the hip area. It remains pretty tender but without the fat content that tends to make steaks more tender. It's super-flavorful, too, making it a top choice among health enthusiasts.
Bottom Round Roast
This low-fat cut is full of muscle since it comes from the rear leg of cattle, which moves a lot. For this reason, the bottom round can be chewier than other meats. Marinating it for a few hours before you cook it can do wonders for its flavor and texture.
Eye of Round Roast and Steak
The eye of round has some of the lowest fat content, usually receiving an "Extra Lean" designation. It's also a very budget-friendly cut. Although shaped like a tenderloin, you won't get the tenderness of a tenderloin from the eye of round, but it works great as a marinated steak or a pot roast.
Leanest Steak Cuts Chart
| | | | | |
| --- | --- | --- | --- | --- |
| Steak Cut (3.5 oz) | Calories | Fat (g) | Saturated Fat (g) | Protein (g) |
| Top Sirloin | 206 | 5.4 | 2.1 | 38.9 |
| Top Round Steak | 240 | 7.5 | 3.1 | 37.1 |
| Bottom Round Steak | 270 | 7 | 3 | 49 |
| Eye of Round Steak | 300 | 11 | 3.9 | 47.3 |
Conclusion: Order Healthy Meats Online
Did you know that Chicago Steak Company has bone-in and boneless pork chops and marinated chicken breasts, which are also excellent options for healthy meals? You can order them from the website and have them shipped straight to your door in a few days for a no-fuss shopping experience. Cheers to good health!
Healthiest Cuts of Steak FAQs