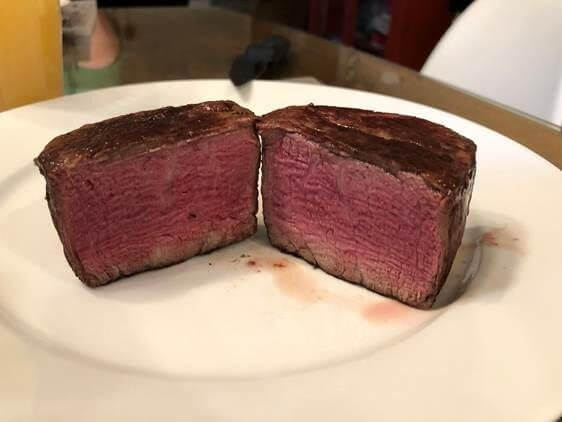 At Chicago Steak Company, our goal is to make our steaks work for you in whatever ways you and your family want to enjoy them! Thanks to our friends over at ThermoWorks, we're introducing you to a brand new way to enjoy our incredible filet mignon with this fuss-free cooking method that'll give you just the right cook and a perfect sear with little babysitting.
With this cooking method, you'll sear, sous vide, and then re-sear your filets to give them that deliciously tender pink middle with a crispy crust full of flavor – and you'll be surprised by how easy it is to master.
What You'll Need for Sous Vide and Seared Filet Mignon
The best part of this cooking method is that you don't need a lot of ingredients or materials to make your filet mignon taste good (they do that on their own!). Instead, we'll be focusing on the equipment and materials you need to replicate this delicious dish. Feel free to use your favorite steak spices – we recommend a generous sprinkle of salt and pepper on all sides of each filet – to get your beef tasting just how you like it. Here's what else you need for four servings:
How to Make Sous Vide and Seared Filet Mignon
Ready to start cooking? You'll first need to chill the filets in the freezer for about 10 minutes until they feel cool to the touch. This helps prevent them from overcooking on the inside during the sear-sous vide-sear cooking process.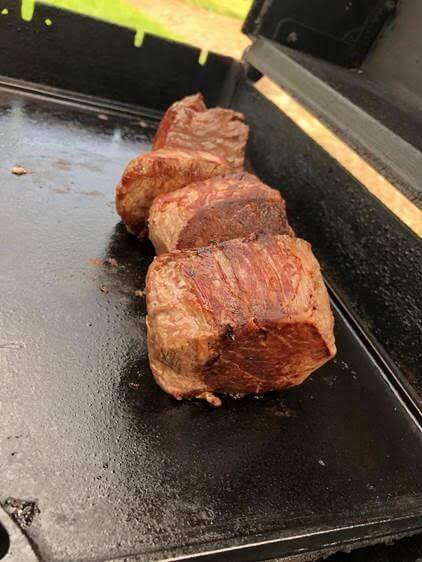 Then, heat your grill to high heat and sear the filets on all sides on a cast iron grill sheet until they form a golden-brown crust. Set the filets aside on a cutting board while you prepare the sous vide pot.
Fill your pot with water, leaving several inches at the top to prevent overflow after adding steak. Place a thermometer into the water and turn the burner onto medium-high heat. Allow water to heat to 127 degrees.
Add filets to the bag, leaving the zippered portion open, and put the bag into the water so that the filet portion is submerged and the opening is draped over the side of the pot away from the water. Check that the water's temperature is 127 degrees. When it is, you can begin to monitor the temperature of your filets. We recommend using the Smoke 2-Channel Alarm by Thermoworks, which has a wireless receiver that beeps when your food reaches its desired temperature. Place the probe into the bag and into a filet through its side, deep enough to reach into the middle, and set the temperature to 127 degrees. Continue cooking each filet until they reach this temperature, which should take between 1 and 1 ½ hours.
Remove the filets from the bag and sear them again on the cast iron grill sheet until a rich brown crust forms on all sides. Use your Smoke 2-Channel Alarm again to ensure that each filet reaches between 130-135 degrees.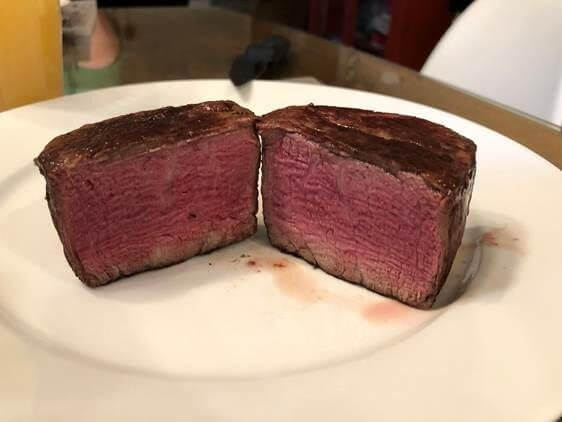 Place filets on a cutting board and allow to rest for 5-10 minutes before serving. Enjoy the final, perfectly cooked product with a fuss-free cook and incredible flavor.
The ThermoWorks Smoke 2-Channel Alarm is the perfect tool for this cooking method, but they also have plenty of other tools, like thermometers, calibrators, and timers, to help you get the right cook every time. For more steak cooking tips and methods, head to Steak University to browse our articles and videos dedicated to turning you into a steak expert.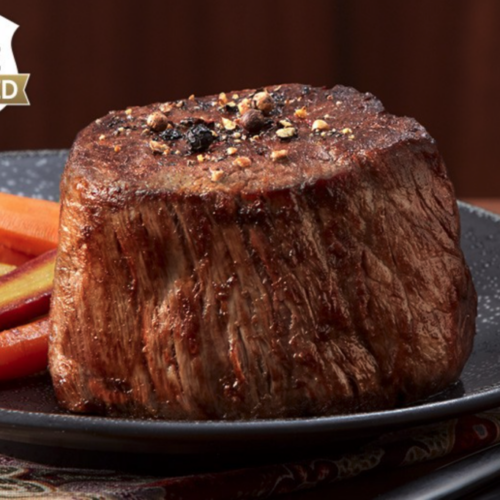 Sous Vide Filet Mignon Recipe
Equipment
2 Filet Mignon Steaks

About 1 inch thick

1 Tablespoon Olive Oil

3 Springs fresh thyme

2 Tablespoons butter
Ingredients
2

filets

filet mignon

1

tbsp

olive oil

Salt & pepper

3

springs

fresh thyme

2

cloves

crushed garlic

2

tbsp

butter
Instructions
Preheat your sous vide machine to 130°F (54.4°C)

Season the steaks generously with salt and pepper

(Optional) Rub crushed garlic and thyme sprigs onto the steaks, let marinate for about 10 minutes. This step will infuse the steaks with additional flavors

Place the steaks in a vacuum-sealed bag or a resealable freezer bag. Add the olive oil and seal the bag, removing as much air as possible

Once the water has reached the desired temperature, submerge the bag with the steaks in the water bath. Make sure the bag is completely submerged and that there are no air pockets

Cook the steaks in the sous vide water bath for 1-2 hours. For a medium-rare steak, cook it for 1.5 hours. For a medium steak, cook it for 2 hours

Once the steaks are done, remove them from the water bath and the bag. Pat them dry with paper towels

(Optional) Heat up a cast-iron skillet over high heat. Add the butter and let it melt. Once the butter starts to foam, add the steaks to the skillet and sear them for 30-45 seconds on each side. This step will create a crispy crust on the steaks

Let the steaks rest for 5-10 minutes before slicing and serving