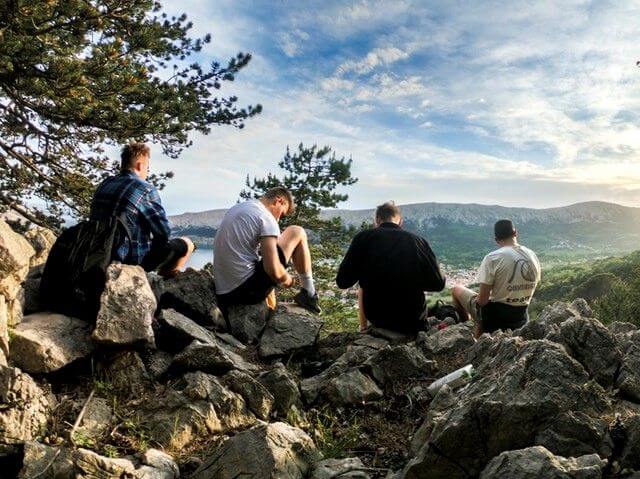 Out with the old and boring, in with the new and creative! Ties, money clips, and cufflinks are incredibly outdated groomsmen gifts that are sure to bore everyone in your wedding party. Instead of gifting the same stuff everyone else does, you can show your favorite guys just how much it means to you that they were such a big part of your special day by sending out these unique, manly gifts to your groomsmen.
Meat-Lover Gifts
What better way to thank your manly buddies than with gifts that will please any meat lover? From meat grilling assortments to best-selling samplers filled with filet mignon, steak burgers, and more, Chicago Steak Company has something for everyone. Not sure what everyone loves? Gift a steak gift certificate and let them choose their own premium steaks to have delivered straight to their doors.
Premium Shaving Kits
Although most guys want them, many don't want to shell out the money on high-end shaving gear to get a perfect, comfortable, stubble-free shave. Surprisingly, you can get full kits that include shaving cream, premium razors and blades, a brush, and aftershave for less than $100, making it an affordable solution for every guy on your list. Or, check out the Dollar Shave Club for subscription gifts up to 12 months!
Outdoor Gear
If you had an outdoor wedding, especially, there's no better way to tie everything together than with some outdoorsy gifts for your groomsmen. Think about the outdoor activities they enjoy doing, like hiking, fishing, hunting, or camping. Durable coolers filled with a helpful stash of snacks, fishing bobbers, hunting gear, or anything else that focuses on their interests can keep your gift super-personalized, but also practical. Tailor each stuffed cooler to each groomsman for a personal touch.
Grilling Goods
What guy doesn't love the grill? For the grill masters in your party, you can put together a grilling gift set, complete with tools, spices, marinades, a cutting board, etc. For those without a grill, you can even throw in a small, portable camping grill to get them started if it fits within your budget.
A Manly Getaway
Still not sure what gifts will resonate with your wedding party the most? If you have a few men in the line who are difficult to shop for, you might want to consider scratching the gift thing altogether and, instead, gifting a group experience or getaway for you and your pals. Not only do they walk away with an exciting trip that they can remember for a lifetime, but you'll get to spend quality time with them too. Book a boating trip, ziplining adventure, or a trip to the Big Apple – whatever you think will please the majority and give you all an unforgettable experience.
Gifts Your Groomsmen Will Thank You For
These gifts won't keep anyone guessing about how much you appreciate them. They're rugged, unique, and personal, making them a perfect fit for all the extraordinary men in your wedding party. We invite you to check out Chicago Steak Company's other meat-lover gift options by visiting the website and browsing the selection of surf and turf, steaks, gift baskets, and steak subscription clubs for your groomsmen to enjoy year-round.