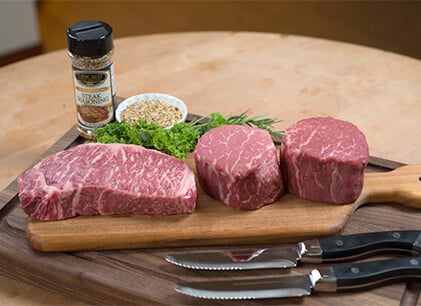 If you desire top quality steaks for your next party or family get together, there are many high end grocery stores, such as Albertson's and Costco, which carry USDA Prime beef. Some of the higher end stores, such as Wegmans and Whole Foods Market, also carry a small selection of dry aged and/or wet aged Prime Steaks in their markets. These stores typically carry a limited supply of USDA Prime beef, but because of storage issues, have a limited availability. The minuscule space in the meat coolers, as well as these more expensive cuts do not sell as quickly as other steaks, make shelf room scarce so display space is saved for the top sellers.
Get USDA Prime Beef Delivered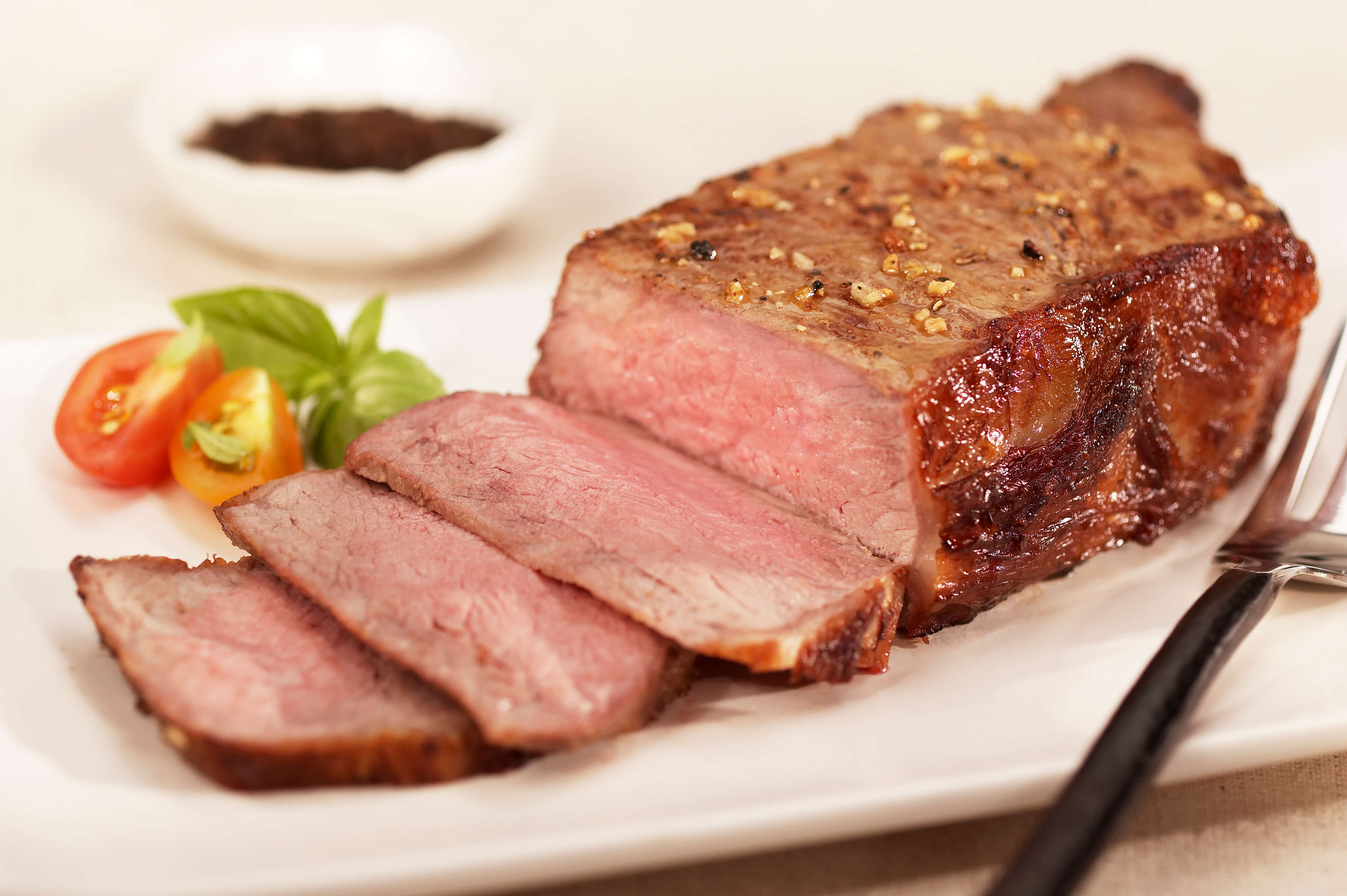 What if you want to buy USDA Prime Wet Aged Beef but you don't live close to one of these higher end grocery chain stores? Have you considered buying from one of the Mail Order Steak companies like Chicago Steak Company? Our specialty store offers access to a larger supply of steaks then what can be found in local grocery stores such as Premium, Dry-Aged, and Wet-Aged, and Wagyu steaks. We also offer a selection of assorted gourmet meats, shipped conveniently to your front door in customized assortments or individual cuts. These collections provide a selection of common favorites such as USDA Prime Ribeyes, Strip Steaks, Filet Mignon, Porterhouse, and T-Bone steaks, available in packages ranging in size from small to medium or even large packages to accommodate a wide variety of customers. Customized packages also make great gifts for friends, family, and co-workers.
How Mail Ordered Steak Works
How can steaks be sold online and shipped to their destination? There are several ways to ship meat through mail order and ensure delivery of excellent quality steaks. The recommended way to ship Mail Order Steaks is by freezing the steaks, then packing them in an insulated cooler with either ice gel packs or dry ice to maintain the correct temperature during shipment. Checkout our video to see how our steaks are packaged. Overnight shipping is available for customers who need their purchase for that impromptu dinner party or barbecue. Precautions are always taken to ensure the meat is well preserved during the shipment process.
Chicago Steak Company always vacuum seals their Mail Order Steaks for shipping to ensure the freshest steaks. The steaks are flash frozen with their natural juices to preserve the flavor then wrapped in food grade paper, sealed with a gold label and placed in a gift box, before being placed in a cooler with dry ice. Chicago Steak Company's products are not limited to steaks and specialty steaks. We carry a range of other gourmet products including Angus steak burgers, gourmet chicken, surf and turf package with steak and lobster, turkey, pork, ham and other gourmet meats all available for shipping. Chicago Steak Company trains our employees in the proper ways to pack and ship quality meats to ensure you always receive the scrumptious steaks you expect from our quality Mail Order Steaks.