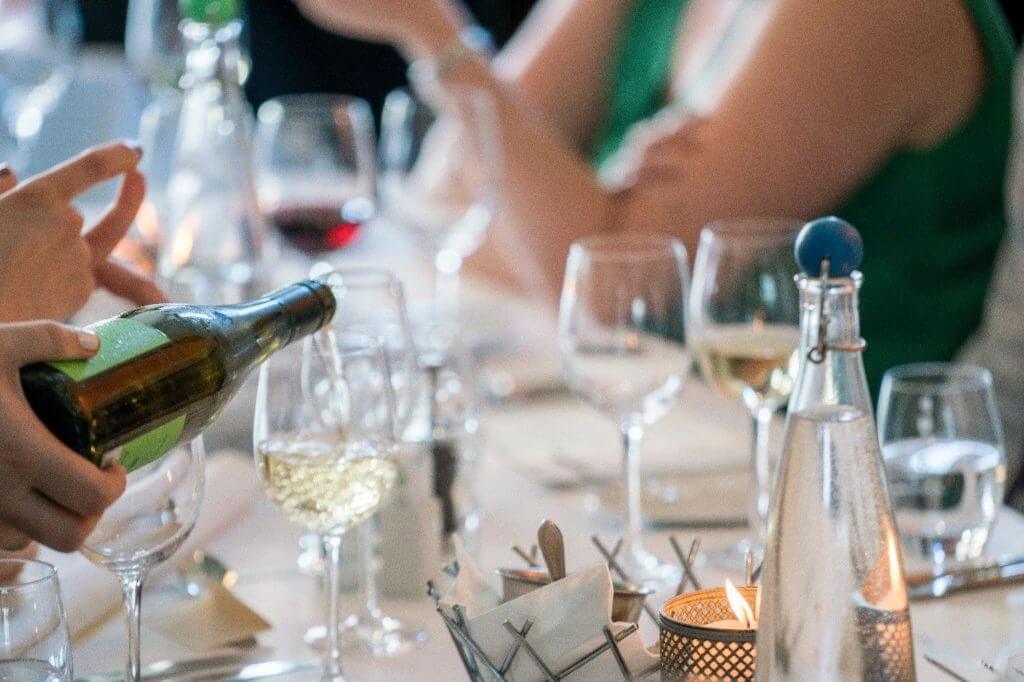 Photo by Terje Sollie licensed under Pexels License
A steak dinner is a surefire way to delight guests at your next dinner party. We all know, though, that creating a meal for a crowd can be one challenging task, especially when serving up steak, a food that people are ridiculously passionate about (we can't blame them!).
People like their steaks cooked differently and they enjoy some cuts more than others. How can you possibly appease a crowd to make sure your dinner is a success? We have just the tips to help.
Opt for Buffet-Style Convenience
There's a lot that goes into having a successful dinner party, and there's not much you can do to avoid spending a few hours getting everything prepped and ready to go. Once the party starts, though, you'll want to spend time with your friends and family rather than getting stuck in the kitchen continuing to cook or dishing everything out.
Instead, consider setting up everything buffet-style. Borrow crockpots and warming trays from guests (you can express your need in your invitations!), which will allow you to keep hot foods hot while you cook others, avoiding the challenge of having everything done at the same time. Once they meat and sides are ready, you can have your guests line up and choose what they want, saving you the hassle of taking individual orders.
Buy Your Meat in Bulk
There's no doubt that buying meat in bulk saves a lot of money over buying smaller packages, and you'll definitely need a lot of steaks to serve several people. You also don't want to run out! A general rule of thumb is about 8 oz. per person you expect at your party. If you have 20 expected partygoers in total, you'll need 160 oz., or 10 lbs., of steak.
A couple months ahead of the party, start keeping an eye on sales at the grocery store or butcher shop and buy what you can in bulk. You can keep steak in the freezer, if appropriately sealed, for up to 12 months!
Or, go the easiest route and buy steak online from Chicago Steak Company. We offer large steak assortments to give your guests what they want with the quality they deserve, and you won't have to step foot outside your home. You can browse our full collection online, place an order, and have your steaks show up at your door in a few days.
Save Yourself the Hassle of Being a Cook-to-Order Chef
You obviously don't want to overcook all that steak you spent money on. When you're cooking it for a large group, it's best to undercook your steak. You can always pop it back in the frying pan to cook it a little more, but once it's been cooked too much for a guest's liking, it's beyond repair.
Sear your steaks for a couple of minutes on each side and cook most of them to medium-rare, leaving a few in the rare zone. You'll ensure that all your rare-loving guests get steak cooked perfectly for them, while most will likely opt for medium-rare. Do you have some guests that prefer medium to well-done? Put a few steaks in a preheated oven for 3 to 5 minutes, depending on their thickness, to cook them a little more.
Get Suggestions for Tasty Drinks
When you send out invitations, consider asking your guests for a few cocktail recipes they'd love to have during the party. You'll get some new inspiration while making sure your choices will please the people you invited.
A lot of alcohol can be expensive, so if cost is an issue, you might want to ask that each person bring at least one alcoholic beverage or mix to help you make all the yummy drinks.
Offer Substitutions
It's inevitable that not all the guests coming to your steak dinner party will love steak, yet they still want to enjoy good company and a delicious meal. Be sure to have a few other options, like chicken or ham, that people with dietary restrictions or picky palates can enjoy.
Did you know that Chicago Steak Company sells other meats too? We have roasts and ribs, ham, marinated chicken breasts, and even surf & turf options to keep all guests satisfied. You can order these meat choices online too!
Conclusion: How to Cook Steak for a Large Group Dinner Party
Technically, the cooking part is easy; it's all the other variables that can make a dinner party for a crowd feel overwhelming. If you follow the above tips, you should find that your party runs smoothly and that your guests enjoy delicious food from a great host. Check out Steak University for helpful cooking tips and recipes for steak and side dishes that can help you knock your party out of the park.