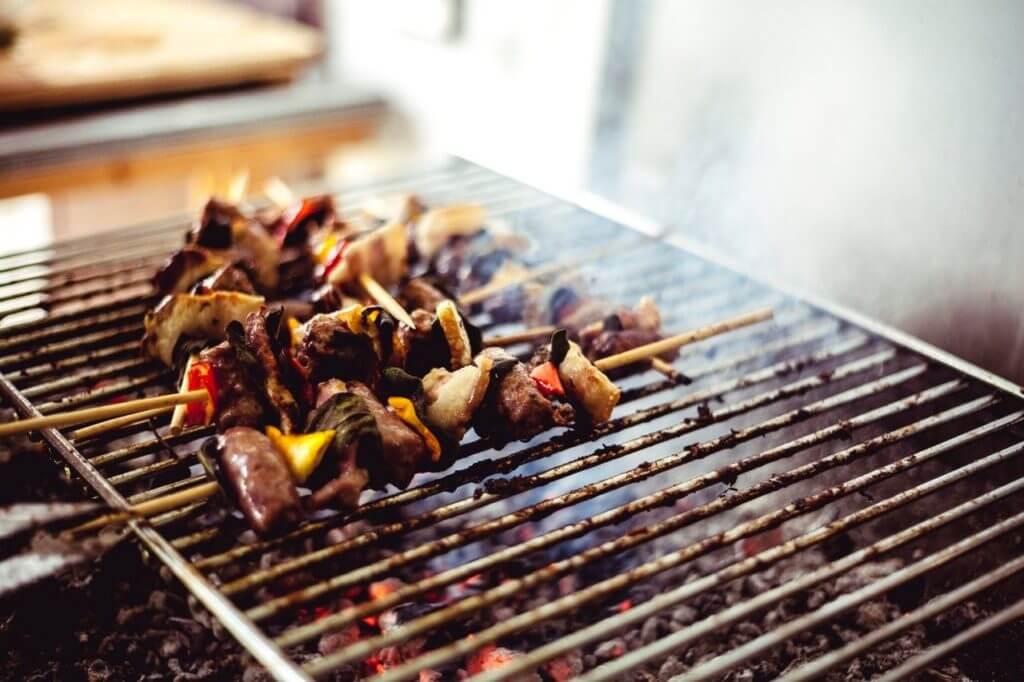 Photo by Francesco Paggiaro licensed under CC0 1.0
The summer grilling season is right around the corner, so we're going to start sparking your inspiration now. From healthy summer grill recipes to yummy BBQ ideas for summer get-togethers, Chicago Steak Company has you covered with ideas. Write down your favorites, make a shopping trip (or order premium steaks from us online!) and get your summer grilling menu ready to roll.
Steak Grilling Ideas for Summer
We all know how much we love steak at Chicago Steak Company, so our summer wouldn't be complete without some delicious steak meals on the grill. Here are a few of the best summer grilling recipes and ideas for the steak you ordered:
Grilled Marinated Steak
Choose your favorite steaks from Chicago Steak Company, because any of them can cook perfectly on your grill! Before you start grilling, choose a marinade for your steak. Check out our marinade recipes here. Or, make a drizzle for your steak after you grill it! You can even make a savory grilled filet mignon with a thyme and black truffle drizzle. Yum!
Grilled Steak Salad
Use flat iron steak to create a hearty and healthy steak salad. Use a grill pan to cook the steaks brushed with a mixture of olive oil, salt, and pepper. Add your steak to a bed of romaine lettuce with your favorite salad toppings, like mushrooms, eggs, tomatoes, and a drizzle of a sweet vinaigrette.
Blue Cheese Steak Burgers
Order a pack of steak burgers and transform them into blue cheese bonanza's! Grill the burgers and make a sauce that's equal parts blue cheese and cream cheese, top with a slice of cheese and burger toppings, and enjoy!
Healthy Summer Grilling Recipes
The grill is the perfect appliance to use when you want a healthy meal! Incorporate some good-for-you meals into your summer with these healthy summer grill ideas.
Grilled Chicken Salad
Our marinated chicken breasts are the perfect choice for a healthy grilled chicken salad. Grill the chicken (you can even add a little bit of low-calorie barbecue or buffalo sauce for a new flavor!). Allow the breasts to rest for 10 minutes, and then cut into small strips. Sprinkle them over your salad and then add your preferred toppings and fat-free dressing.
Grilled Fruit Salad
Most people don't think to grill fruit, but this is one food you should try on your grill! There's something about a smoky grilled flavor that creates the perfect balance for sweet fruit. Use a grill pan to grill pineapple, watermelon, peaches, pears, and more to toss together into a fruit salad. Serve warm or chilled.
Fruit-Glazed Chicken Breast
Adding a fruit-based glaze to your grilled chicken can give it an impressive flavor boost without boosting the calorie count too much. Mix a couple of teaspoons of your favorite no-sugar-added jam or preserves (raspberry or peach are great options for chicken!) with some olive oil and spread it over your chicken before grilling. Add a little more, if needed, as you grill. Serve with some grilled fruit.
Easy Summer Grilling Ideas
Just because it's a weeknight doesn't mean you don't have time to fire up the grill. These ideas are perfect for weeknight summer dinners when you crave some grilled flavor.
Summer Fresh Grilled Shrimp Salad
Check out our recipe for this Summer Fresh Shrimp Salad and put a little grilled spin on it! Instead of steaming the shrimp, use a seafood rack or grilling pan to achieve a summery smoked flavor. Let the shrimp cool after it's done cooking and, in the meantime, prepare the rest of the ingredients. Refrigerate the salad for a couple of hours before your guests arrive and enjoy!
Foil Pack Grilled Salmon and Asparagus
Place some salmon (or your favorite other seafood options) in a foil pack with a few asparagus spears. Coat the seafood and asparagus with a mixture of olive oil, salt, and pepper and squeeze some fresh lemon over them before wrapping them up. Grill for about 10 minutes, or until seafood is cooked all the way through and asparagus is tender to the touch.
Grilled Steak Burrito
Grill some thin-cut steak, like flat iron, with your favorite steak seasoning or salt and pepper. Wrap the steak in a tortilla with your favorite pairings, like lettuce, tomato, mayo, avocado, and cheese.
Fun Summer BBQ Ideas for Groups
When it comes to entertaining a crowd, you'll want an easy, fuss-free grilled meal that has a little something for everyone. For your next big summer bash, consider making a buffet-style meal using some yummy grilled foods for easy and fun summer foods everyone will love.
Make-Your-Own Kabobs
Grill up a bunch of veggies (mushrooms, peppers, onions, and tomatoes make the perfect kabobs!) and a few kabob-worthy meats, like pork, steak, and chicken, cut into chunks. Spread everything out on the table with skewers and let your guests go to town creating fresh kabobs.
Grilled Meat Sandwiches
Who doesn't love a hearty Philly cheesesteak or pulled pork sandwiches? You can provide a lot of options for your guests to make their own sandwiches with grilled meats. Make a spread of grilled lunch meats using sliced turkey, chicken, or ham from the grill, or get creative with shredded buffalo chicken, steak melts, or pork tenderloin sandwiches. Be sure to set out a variety of condiments and toppings too!
Do-It-Yourself Grilled Dog Bar
This idea is perfect for a kids' summer birthday party or a 4th of July bash. Make an all-American hot dog bar complete with hot dogs fresh off the grill, a variety of sides, like grilled corn on the cob, pasta salads, roasted potatoes, etc., and condiments galore. You can make a lot of hot dogs at a time, so you can enjoy your guests instead of slaving away at the grill!
Conclusion: Summer BBQ Ideas for a Tasty Grill Season
The fun never stops during barbecue season! From quick meals for the family to huge parties with family and friends, your grill can do it all. Check out our selection of steaks, steak burgers, chicken, and more to kick off the summer and start cleaning and prepping your grill now. Summer is just around the corner, but at least you have some ideas ready to go!