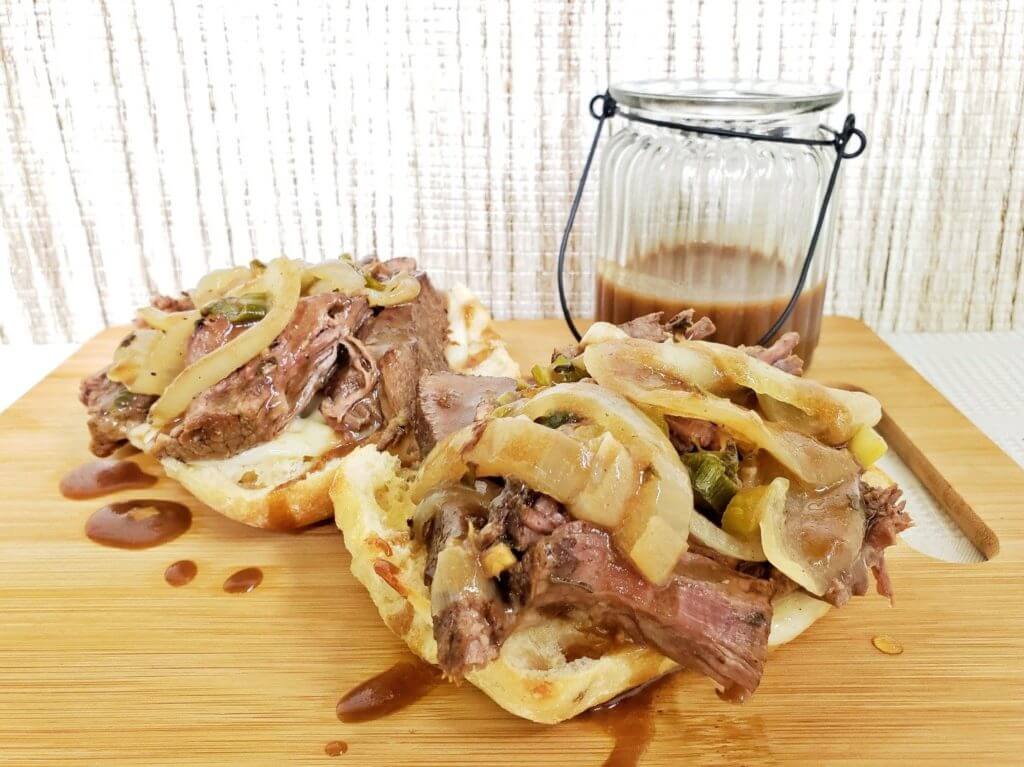 Think of a steak sandwich and your mind probably goes to the classic Philly steak sandwich. As yummy as they are, they're not quite the elevated dinner you might have in mind for your family or a special occasion. An open-faced steak sandwich can go in a lot of directions – from hearty comfort food to restaurant-quality elegance – but one thing is for sure: It holds a lot of flavor any way you slice it.
The benefit of an open-faced sandwich is that you can really load it up with steak and toppings without worrying about its bun ripping open. Grab a fork and knife and enjoy.
This steak sandwich doesn't use traditional steak sandwich meat, like flank steak or flat iron. Instead, you'll slow cook tender rib roast to perfection until it practically falls off its bone, making it easy to slice and add to your sandwich. With the addition of a simple Dijon dressing that's better than any steak sauce you can buy in the store, this sandwich will have you coming back for more.