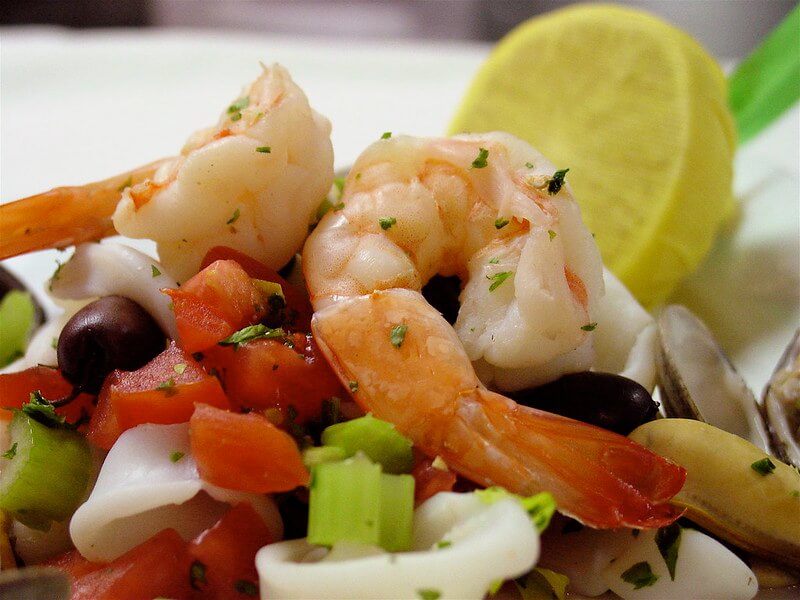 Photo by Larry Hoffman licensed under CC BY 2.0
95 degrees and cold steamed shrimp are calling for a perfectly crisp and refreshing Shrimp salad by the pool. I love the crunch mixed with the spice profile of the shrimp sitting between artisan bread and a summer tomato. Serve this salad with your favorite cold beverage and enjoy.
Enjoy and Bon Appetit.
~ Chef Philppe
Ingredients:
3lbs cold steamed large shrimp peeled and cut into thirds
8oz. Diced celery
3oz. Diced roasted red pepper
4oz. Diced red onion
2Tablespoon chopped capers [rinsed]
2Tablesspon chopped fresh dill
1Tablesppon Old Bay seasoning
1teaspoon Lemon zest
2cups Mayonnaise
1cup Mayonnaise (Reserve for later)
Salt and pepper to taste
Preparation:
Place all ingredients in your mixing bowl and fold together until well blended. Adjust seasoning if necessary, cover and place in refrigerator for 2 hours. Remove your cover and fold in 1 additional cup of Mayonnaise. Adjust seasoning to taste and serve.