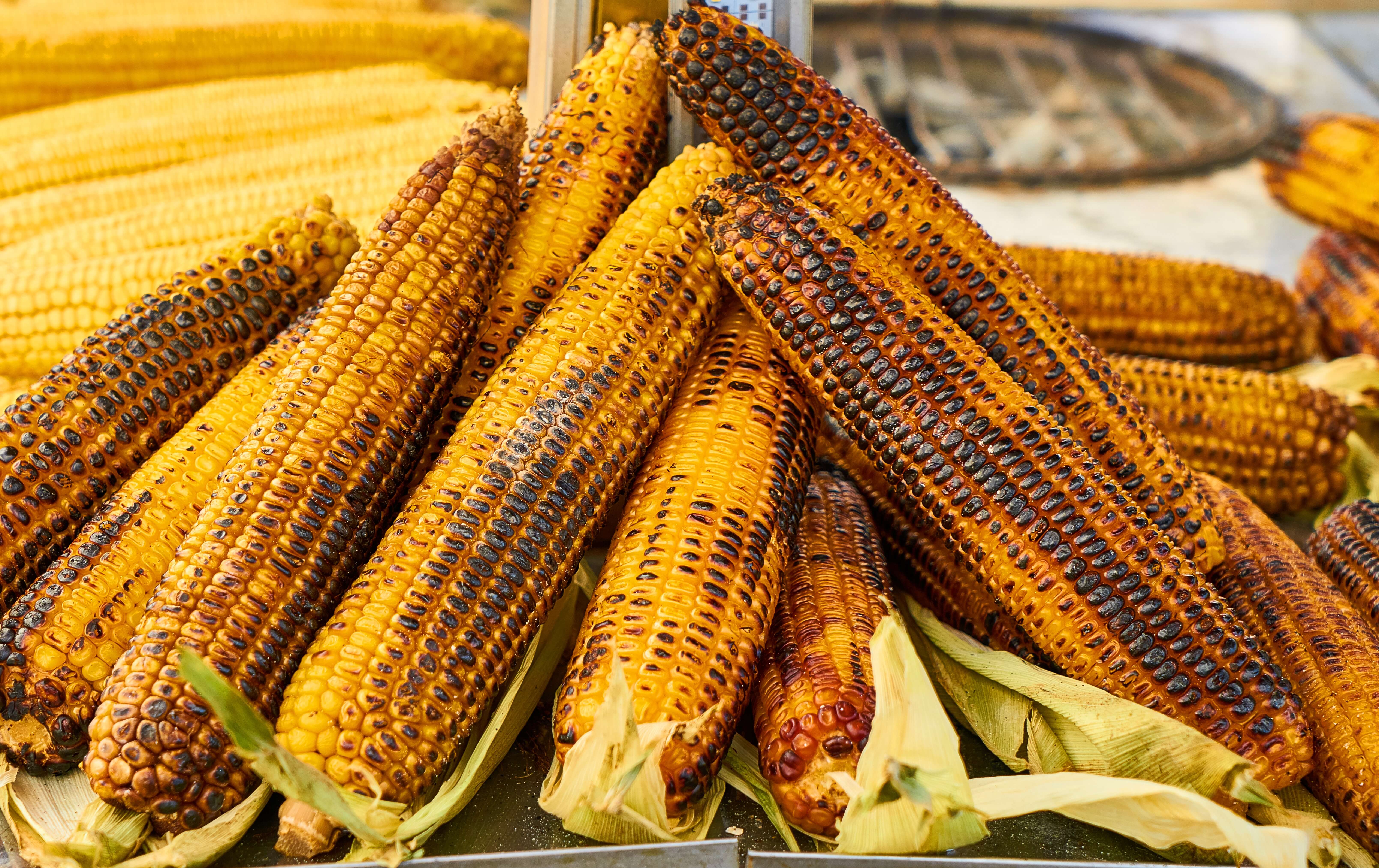 Photo by Engin Akyurt license CCO
Quality steaks can certainly stand on their own without needing any side dishes to fill the plate, but the right steak side dishes can elevate your beef and help dinner shine. At Chicago Steak Company, we're serious about giving you the best steak dinners you can have, so here are some ideas for side dishes that pair perfectly with our USDA steaks:
1.      Ratatouille
Ratatouille is a classic French dish that consists of stewed veggies. It's light, fragrant, and is the perfect addition to your favorite steaks. You can even add strips of flat iron into ratatouille for a full meal made in one skillet. Our ratatouille recipe consists of eggplant, squash, zucchini, and other delicious steak-worthy veggies.
2.      Grilled Corn on the Cob
If you're going to grill steaks, you should grill up some corn on the cob with it. Leaving the husks on the corn, loosen the husks to expose corn on the cob. Place each ear of corn on a square of aluminum foil and bring the sides of foil around the corn. Pour a tablespoon of butter over each ear and season them with salt, pepper, and minced garlic. Close the husks and fully wrap each ear and place on the grill over high heat for about 30 minutes, turning halfway through.
3.      Garlic Mashed Potatoes
Mashed potatoes are a classic American pairing with even the priciest steaks, like filet mignon. Kick regular mashed potatoes up a notch by mixing minced garlic and basil with the butter you use to make them. The garlicky flavor will pack a whole new punch with your dinner.
4.      Bleu Cheese and Veggie Salad
Choose your favorite Chicago Steak Company steaks to be delivered to your door and whip up this incredible blue cheese salad for dinner. It's cold and light, making it an excellent option for a summery barbecue get-together.
5.      Loaded Potatoes
Potatoes are a steak dinner staple, but it's good to think outside the box rather than sticking to the usual baked potato. For a hearty meal, think loaded potatoes. Make them baked, scalloped, or fried – just about any potato topped with cheese, bacon bits, chives, and sour cream can make a filling dinner paired with ribeye, porterhouse, or strip steaks. Try this Cheesy Scalloped Potatoes recipe by Delish!
6.      Loaded Cauliflower
If you're on a low-carb diet, loaded cauliflower may be a better choice than loaded potatoes. Cut a head of cauliflower into florets and top with cheddar cheese and bacon for a flavorful, carb-friendly version of a classic.
7.      Grilled Zucchini Salad
Zucchini is one of those vegetables that just goes with steak, especially if you're looking for a light, healthy dish. Grilled zucchini has a melt-in-your-mouth texture that complements the texture of steak, and its flavor is reminiscent of your favorite steakhouse meals. You can even transform grilled zucchini into a Mediterranean-style salad that bursts with flavor.
8.      Grilled Parmesan Broccoli
Parmesan cheese and your favorite veggies are an excellent pair on the grill, but broccoli can up the health factor while also being a yummy addition to your steak meal. Mix olive oil, lemon juice, and salt and pepper in a bowl and pour it generously over broccoli. Sprinkle grated parmesan cheese over the broccoli, wrap tightly in foil, and place over high heat on the grill for 15 to 20 minutes until broccoli is tender.
Conclusion: Steak Side Dishes
Side dishes are meant to compliment steaks rather than overpower them. The above options will do just that while giving you some more options than the usual mashed potatoes or steak fries. Check out our wide selection of steak cuts that can be delivered to your door in just a few days. Then, get inspired with these side dishes for a complete, tasty meal!