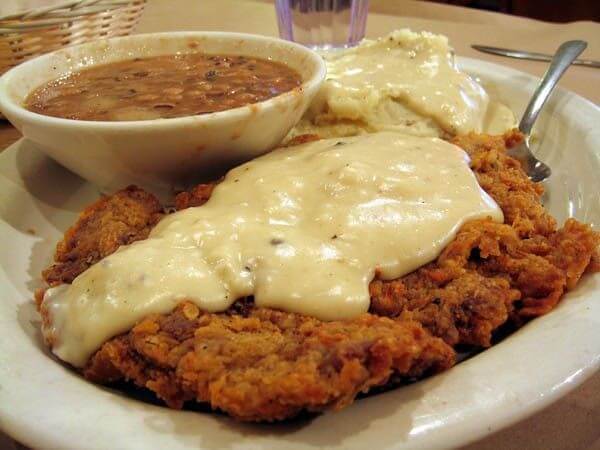 If you're looking for an entirely different way to eat steak (there's nothing wrong with variety!), then chicken fried steak is it. Not to be confused with country fried steak, which is coated in breading and then fried, chicken fried steak is dredged in flour and fried, usually giving it a bit of a lighter feel and taste. Top with delicious, creamy gravy, and it's sure to become a family favorite. This simple meal couldn't be any easier to make as is, but you can always play around with your favorite spices to enhance the coating or gravy.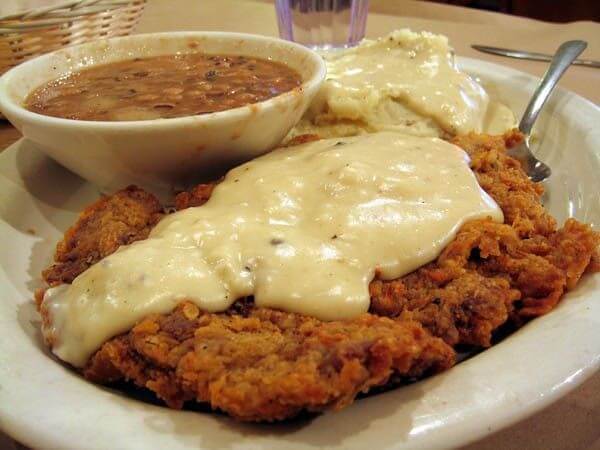 Chicken Fried Steak and Gravy Recipe
Ingredients
For the steaks
1.5

lbs

Cube Steak

trimmed and sliced thinly (or, if you want to get fancy, you can even use our boneless strip steak for an incredibly tender country fried steak!)

Flour

enough to coat each piece

2

Large Eggs

Salt & Pepper

enough for the steaks and flour mixture

1/2

tsp

Cayenne Pepper

1/2

tsp

garlic Powder

1/2

tsp

Onion Powder

Olive Oil

for cooking
For the gravy
1

cup

Milk

1

cup

Chicken Broth

2

tbsp

Olive Oil

4

tbsp

Flour

Salt & Pepper

to taste
Instructions
Preheat the oven to 300-degrees.

If using round steak, use a meat tenderizer on each piece of steak until they're thinned out. This will keep them from getting dried out and chewy.

Prepare one shallow dish with flour, cayenne pepper, onion powder, garlic powder, salt and pepper, and another with eggs. Be sure to whisk the eggs to combine the yolks and whites.

Season both sides of the steak with salt and pepper (be generous with the pepper – this spice helps bring out the spicy bite that chicken fried steak is known for!).

Dredge steaks, one at a time, in flour, then in the egg mixture, and again in the flour mixture, coating thoroughly with each. Place each steak on a plate and allow them to sit for about 10 minutes.

Pour enough oil in the bottom of a skillet to cover the bottom. Heat over medium-high heat.

Place two steaks in the heated skillet at a time, allowing 4 to 5 minutes on each side, or until golden brown and crisp. Flip them to the other side and repeat for all steaks.

Place the steaks in the oven for about 10 minutes, or until they're browned and cooked through.

To make the gravy, add the extra olive oil to the heated pan and whisk in flour, stirring constantly.

Once the mixture bubbles, slowly pour in chicken broth. Whisk together thoroughly and then slowly pour in milk, stirring consistently.

Allow the mixture to bubble again, stir, and switch the temperature to low to simmer for at least 5 minutes, or until gravy thickens. Serve gravy over steaks.
Notes
Talk about American classic comfort food! Chicken fried steak is a brand new way for you to enjoy a steak dinner while tying in fried food and hearty gravy for a meal the family will love. Be careful about overcooking the steaks so you don't wind up with a chewy piece! Using a tender steak like boneless strip and slicing it thin yourself can elevate the recipe by keeping the meat moist through the cooking process.