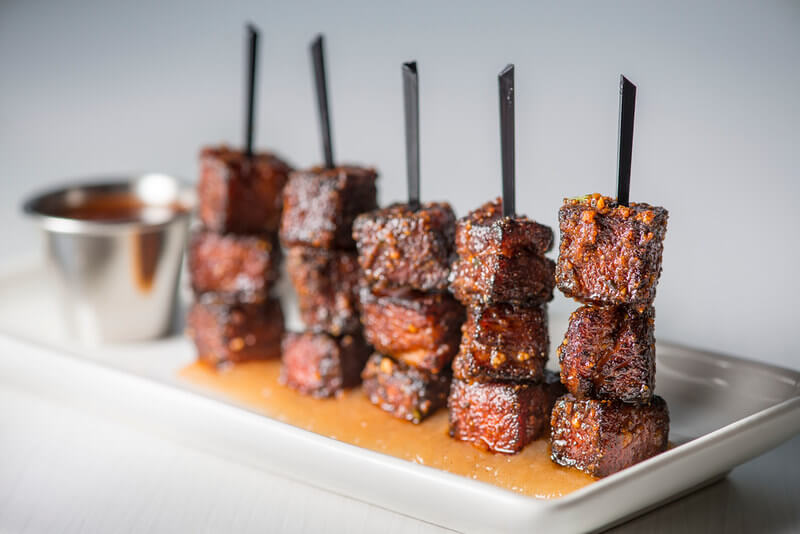 Photo by Kurman Communications, Inc. licensed under CC BY 2.0
Are you looking for ways to spice up your steak and make something a little different? This recipe for spicy Cajun steak bites is the way to go. These bite-sized pieces of steak are smothered in a blend of Cajun seasonings and then seared to perfection in butter for just the right crispness, texture, and flavor. And, they work as a meal or an appetizer!
Warning: There is a lot of spice ahead in these steak bites! If you want to cut down on the spiciness, omit the crushed red pepper and bump down the cayenne pepper and chili powder to 1 tsp each.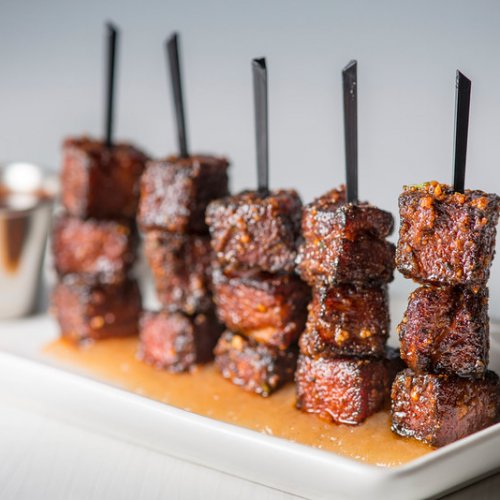 Spicy Cajun Steak Bites Recipe
Ingredients  
1

lb

Boneless Ribeye

3

tsp

Cayenne Pepper

3

tsp

Chili Powder

2

tsp

Onion Powder

3

tsp

Garlic Powder

1

tsp

Oregano

1

tsp

Italian Seasoning

2

tsp

Crushed Red Pepper

2

tsp

paprika

1

tsp

Salt

2

tsp

Ground Black Pepper

2

tbsp

Bread Crumbs

4

tbsp

Butter

1/2

tsp

Thyme

1/2

tsp

Garlic Salt
Instructions 
Cut the ribeye steak into 1-inch cubes. Remember: Ribeye is known for its marbling, a.k.a fat, so you don't want to cut off all the fat. Feel free to trim large chunks of it as you cube the meat, but you should still see the marbling running through the ribeye cubes. It'll render down as you cook and keep your steak bites tender and flavorful.

Combine cayenne pepper, chili powder, onion powder, garlic powder, oregano, Italian seasoning, crushed red pepper, paprika, salt, black pepper, and bread crumbs in a medium-sized bowl.

Add steak bites into the mixture and toss until thoroughly coated.

Heat a cast-iron skillet to medium-high with butter.

Once melted, add steak bites to the pan so that they have space between them. Allow to cook for 3-4 minutes until golden brown. Using tongs, turn each steak bite individually onto its other side and allow to cook for another 3-4 minutes. Steak bites should reach about 130 degrees.

Place steak bites on each serving plate and sprinkle with thyme and garlic salt before enjoying.
Notes
If you want to turn these steak bites into an appetizer, you can use mini cupcake paper wraps to hold each one separately or use a toothpick inserted in each bite for a simple grab-and-go snack. Even the picky eaters in the family will probably love this recipe!
Keep getting inspired with your steak: Head to Steak University for tons of cooking tips and tricks, recipes, and other steak-worthy ideas for the kitchen. And don't forget to sign up for our email newsletter to stay up-to-date with deals and promotions, company news, and our favorite products.