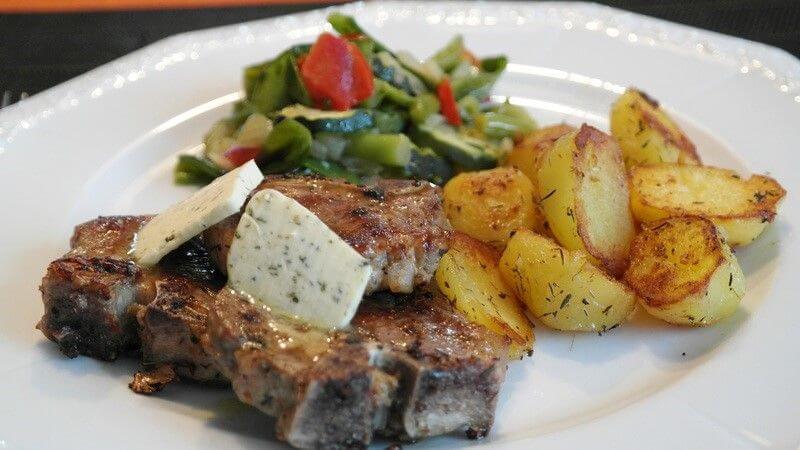 If there's one thing that makes steak even better than it already is, it's potatoes. Potatoes and steak are one of the most iconic duos, just like peanut butter and jelly. There are more innovative ways to have potatoes with your steak dinner than just sticking some potatoes in the oven to bake and calling it a day, though.
This recipe for herb potatoes and garlic steak is one of them. Fresh herbs, crispy potatoes, garlic, butter, and tasty steaks from Chicago Steak Company combine to make this simple meal with a whole lot of flavor. Want to know the best part? You can cook everything together in a large skillet and have dinner on the table in about 30 minutes.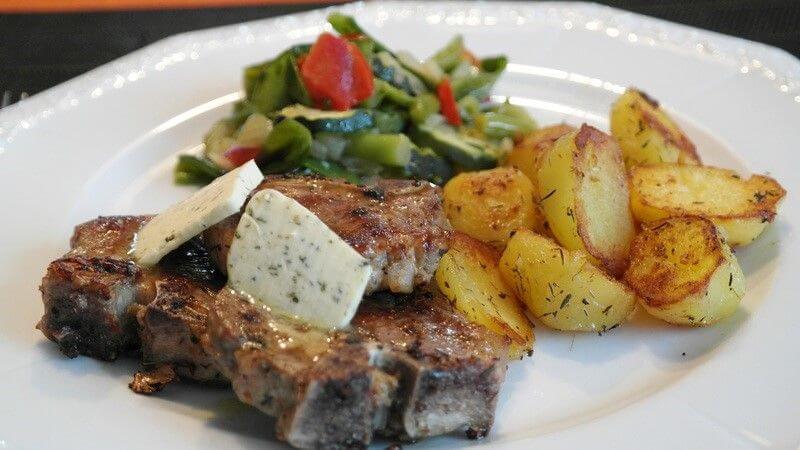 Garlic Steak and Herb Potatoes Recipe
Ingredients
1

lb

New York Strip Steaks

2-3 cuts

1

lb

Baby Red Potatoes

sliced into quarters

2

tbsp

Olive Oil

1

tbsp

Butter

4

tbsp

Melted Butter

3

Garlic Cloves

minced

1

tbsp

Fresh Chopped Parsley

1

tbsp

Fresh Chopped Oregano

1

tsp

Thyme

1

tsp

Rosemary

1

tbsp

Salt and Pepper
Instructions
Allow steaks to come to room temperature (about a ½-hour) before you're ready to cook.

Preheat a large skillet over medium heat with olive oil.

In a small bowl, combine melted butter, parsley, oregano, garlic, thyme, and rosemary. Mix thoroughly.

Place the potatoes in a larger bowl and pour the herb mixture over them, tossing to coat thoroughly.

Add the potatoes to the heated skillet. Allow to cook between 4-5 minutes until they start getting brown, stir, and cook for another 4-5 minutes until slightly tender. Put the potatoes on a plate and set aside.

Add 1 tbsp. butter to the skillet and turn the heat to high.

Pat steaks dry, add some salt and pepper to both sides, and carefully place them in the pan.

Sear for 3-4 minutes on each side or until browned, and then reduce the heat to medium.

Add the potatoes back to the pan.

Allow to cook until steak reaches the desired temperature (we have a guide to steak temperatures if you need help!) and potatoes are tender.
Notes
This one-pot meal is incredibly easy to make and perfect, and it's enough to feed the whole family. Plus, you get a full meal of steak and potatoes in about 30 minutes! For more cooking tips and inspiration for what to make for dinner using Chicago Steak Company's premium steaks, head to Steak University.