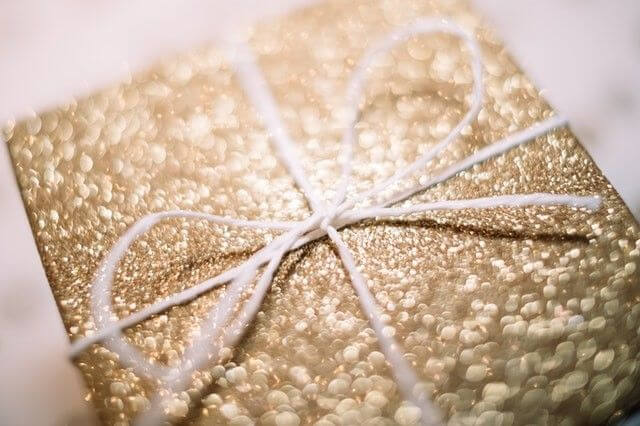 Do you need the perfect gift to show your appreciation for the clients that keep you in business?
Appealing to the "already-have-everything" client can be tough, but there's no reason to avoid gifting them something because you're afraid of whether they'll love it or turn around and regift it. Here are a few luxury gift ideas that no one – not even your ritziest clients – can turn down:
Personalized Items
The go-getter clients in your life could probably benefit from a set of customized stationery or a monogrammed tote bag, especially if that client is a business owner, too. As a local print shop to create a set of stationery with your client's business name, address, and phone number, and your gift is likely to impress.
Drool-Worthy Gifts for Foodies
No foodie can pass up a good steak, and Chicago Steak Company delivers only the best-tasting, high-quality steaks in the industry. They're also easy to purchase because you can order them online and have them shipped directly to your client's home or place of work.
If you're buying steak for several clients, give us a call for a custom order. If you're looking to buy for just a few, you can check out our corporate steak gifts that include our best assortments of steak, steak burgers, chicken, and more.
We also have gift certificates, monthly steak subscription boxes, and gift baskets, so you can find exactly what you need to appease everyone on your gift list.
Jet-Setting Gifts
Is your client constantly on the go for business trips? The best gifts for them could be those that help make their traveling a bit easier, like a new set of luggage, a watch, or even a navigation system for the car.
You could also go the more techie route for the jet-setter who has all the basics. Something like a portable mobile device charger, a universal power adaptor, noise-canceling headphones, or a portable luggage scale could be a better option.
An Experience
Sometimes, an experience is the best kind of gift to give, especially when your recipient is someone who seems always to put work ahead of downtime. Head to Groupon and see what upcoming adventures might be available in your client's area. It could be just the push they need to take a break, try something different, and reconnect with themselves and loved ones.
Keeping your client's known interests in mind, you can search for experiences like:
Concerts
Art classes
Fitness classes
Hiking trips
Camping trips
Race car driving
Food and wine tours
Sightseeing tours
Comedy shows
Museums
Pub crawls
A Donation
The best gifts are sometimes the ones that aren't for us, but for others. Show your appreciation for your top-notch client with a donation in their name or their business name to a charity he or she supports. If you're not sure what organizations your client might be interested in, you could check out their social media channels or LinkedIn profile to learn what ideas, businesses, organizations, and charities they might support.
Be sure to get a certificate for your donation, frame it, and surprise your client.
Conclusion: Unforgettable Luxury Gifts for Clients
When it comes to impressing your best clients with luxurious tastes, no idea is too big. Here at Chicago Steak Company, we take the guesswork out of finding a gift anyone on your list will love with our range of steak gift ideas and custom orders for businesses. If you need any help putting together a custom order for your best clients, check out our business gifts information and contact us for assistance.