Photo by smilingpixell licensed under Pixabay License
Steaks delivered to your home – is it too good to be true? The Chicago Steak Company makes home delivery not only possible, but ridiculously quick and convenient. It's time to hop into the 21st century and see why online steak delivery service is the way to go.
Do you hate the grocery store? If you're like most Americans, you don't particularly enjoy heading to the store after working a 9 to 5, only to be met with crowds of people also doing the same thing so they can get some food for dinner. And, after paying a good chunk of money for a steak, you probably don't even get the best quality for your dollar.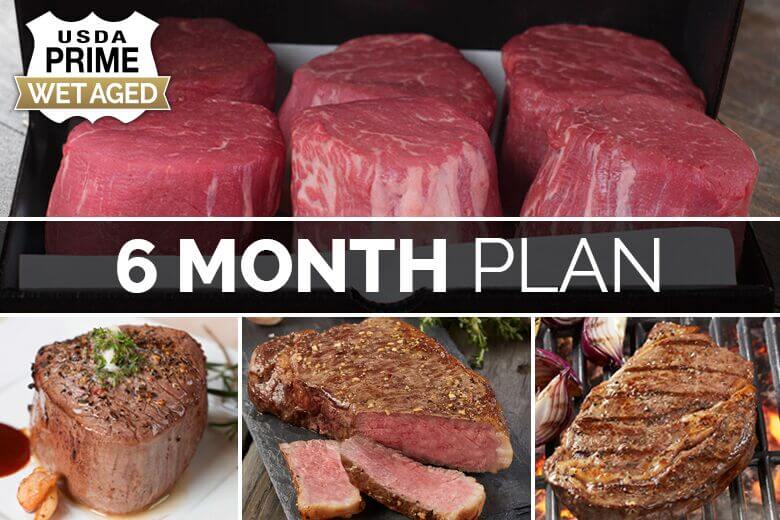 Getting your steaks delivered to your home through the Chicago Steak Company lets you cut out the middleman. You'll know exactly what you're paying for.
Every steak we offer is certified USDA Prime or upper-1/3 USDA Choice, putting our steaks in the top 2% of beef worldwide. Each steak is hand-selected and hand-carved to ensure you get the best cut possible, and then dry- or wet-aged to intensify its naturally delicious flavor. That is why our steaks are among the most flavorful, juicy, and tender steaks you'll ever eat. They're the same amazing steaks you'll get at 5-star restaurants.
If you haven't yet tried steak online delivery, then we invite you to shop with Chicago Steak Company and see how it can change the way you buy your high quality meat.
We make it easy and convenient for you to navigate the site and look for the perfect steak by simply being able to shop by the cut, by the grade, and by the price:
Shopping by the cut: whether you want New York strip steak, filet mignon, ribeye, prime rib, top sirloin, flat iron, t-bone, tomahawk ribeye, porterhouse, etc., we have it all!

Shopping by the grade: simply sift through the different grades of beef ranging from- premium angus beef, USDA prime beef, USDA prime wet aged, USDA prime dry aged beef, American wagyu beef, etc.

Shopping by the price: Are you looking for steak under $75? Are you looking for high quality meat up to $400? Whatever budget you are on, we've got you covered!
Your steaks come right from our facility and to your door.
Our steak delivery service ensures that your steaks are as fresh when they reach your door as they were when they left our facility. We pack them in a reusable cooler with dry ice and send them on their way. They're flash-frozen before they leave to lock in every last drop of juice.