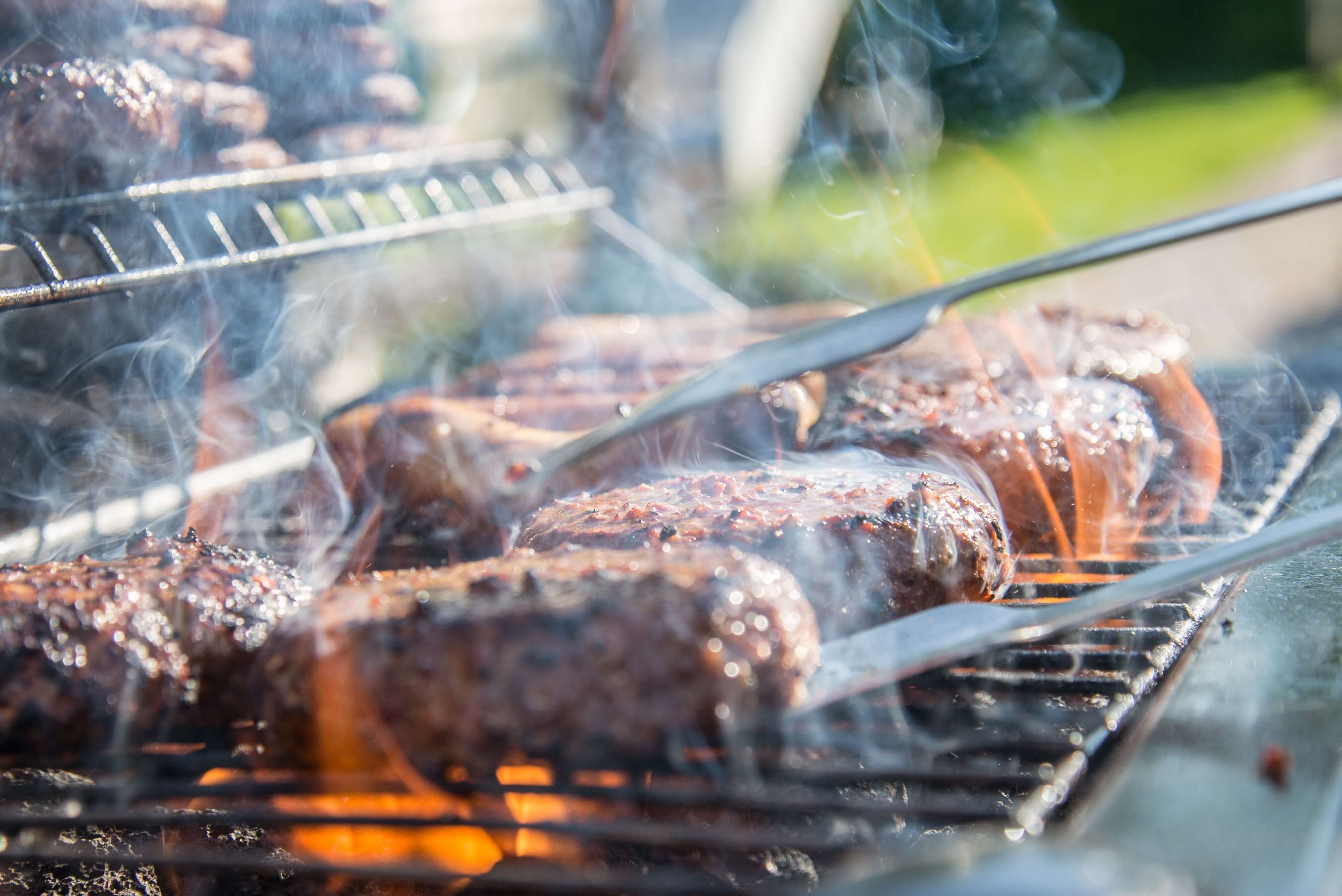 Photo by Skitterphoto licensed under Pexels License
When it comes to grilling, there are must have tools and then there are nice-to-have accessories – you know, cool grill accessories that add a little more fun to your grilling sessions. We're going to talk about both here because grilling season is right around the corner and it's good to be prepared. Head to Chicago Steak Company's website, pick out your favorite meats, and then read this post to ensure that you have the best accessories to do the job.
Must-Have Grill Accessories
If you want only the absolute essentials when it comes to grill gadgets, then the following tools are what you should shoot for. The best grilling tools will have you basting, turning, and flipping your meats with ease for the perfect cook.
Spatulas and Tongs
No barbecue fanatic should be without an excellent set of grill spatulas and tongs. For safety reasons, you don't want your hands going near the flames of a grill, which is why it's crucial that you get long-handled spatulas and tongs that can let you move, flip, and remove your meats. Opt for a stainless-steel set that can prevent rust from forming. Just be sure to give them a thorough cleaning when you're done and allow them to dry completely before storing anywhere.
Basting Brushes
A silicone basting brush is an essential piece of any griller's toolkit that can help you add sauce, butter, and other liquids to your meat as it cooks on the grill. Silicone bristles can withstand a lot of heat, so you can keep your brush in good condition for a long time.
Grate Brushes
A grate brush is what you'll use to clean your grill once you're done using it, so it's definitely a must have tool in your arsenal. You'll usually find wire brushes that help scrape the grates clean, but there are also wood "brushes" that can scrape the grates while they're warm, causing the shape of the grates to form in the wood. It's almost like having a custom brush explicitly designed for your grill!
Sheet Pans
Sheet pans are one of those must have BBQ accessories some people don't think about needing until they actually need it. You need a way to safely transfer food to and from your grill, so a sheet pan can come in handy to help you carry hot foods and your tools when you're done with them.
Bonus Grill Accessories for More Variety
If you want to branch out from the usual methods of grilling and try some innovative ways to cook, then you'll love some of these cool barbecue tools that can turn your grill into a full-fledged kitchen.
Grill Griddle
A griddle that can sit atop your grill grates is perfect for foods that would typically fall through the grates like pancakes, eggs, or rice. A griddle can give you a little more variety while keeping your foods intact.
Rotisserie Kit
Once you become an experienced grill-master, then a rotisserie kit is one of the best gas grill accessories you can purchase. These handy gadgets let you toss the rotisserie oven and achieve the same kind of cook for your chicken, pork, or other rotisserie favorites. Many modern grills have optional rotisserie kits you can purchase that are designed to work seamlessly with your grill.
Wooden Planks
If you love the smoky flavor grilling gives your food, then wooden planks made from different kinds of wood can give you more of that flavor. You can cook your meat right on the planks over heat, allowing the taste of the wood to absorb into your food.
Vegetable Basket
Who doesn't love some fresh grilled veggies? Vegetables on the grill are delicious, but they're not easy to cook if you don't have the right grilling accessories to cook them with. A vegetable basket holds all your veggies, but has holes to allow liquids to escape, leaving your veggies cooked perfectly and full of flavor.
Pizza Stone
Pizza lovers can have grilled pizzas when they use a pizza stone made for it. Pizza stones help your crust get the perfect crisp without getting overdone. If you find that your toppings and cheese aren't getting enough heat, though, you may want to add a pizza dome to your list of cool grilling gadgets to buy. The dome will help circulate some heat to the top of your pizza to give a more even cook.
Conclusion: Best Accessories to Get the Job Done
Now you know the best BBQ accessories to get your summer grilling off to a good start. From the must-haves to the nice-to-haves, these accessories will take your grilling to a whole new level. Browse the Chicago Steak Company's selection of steaks, fish, and other meats to add to your grill. We recommend our Ultimate Grilling Assortment, which gives you some of our favorite cuts of steak, chicken, and steak burgers. Use your new accessories and get grilling!