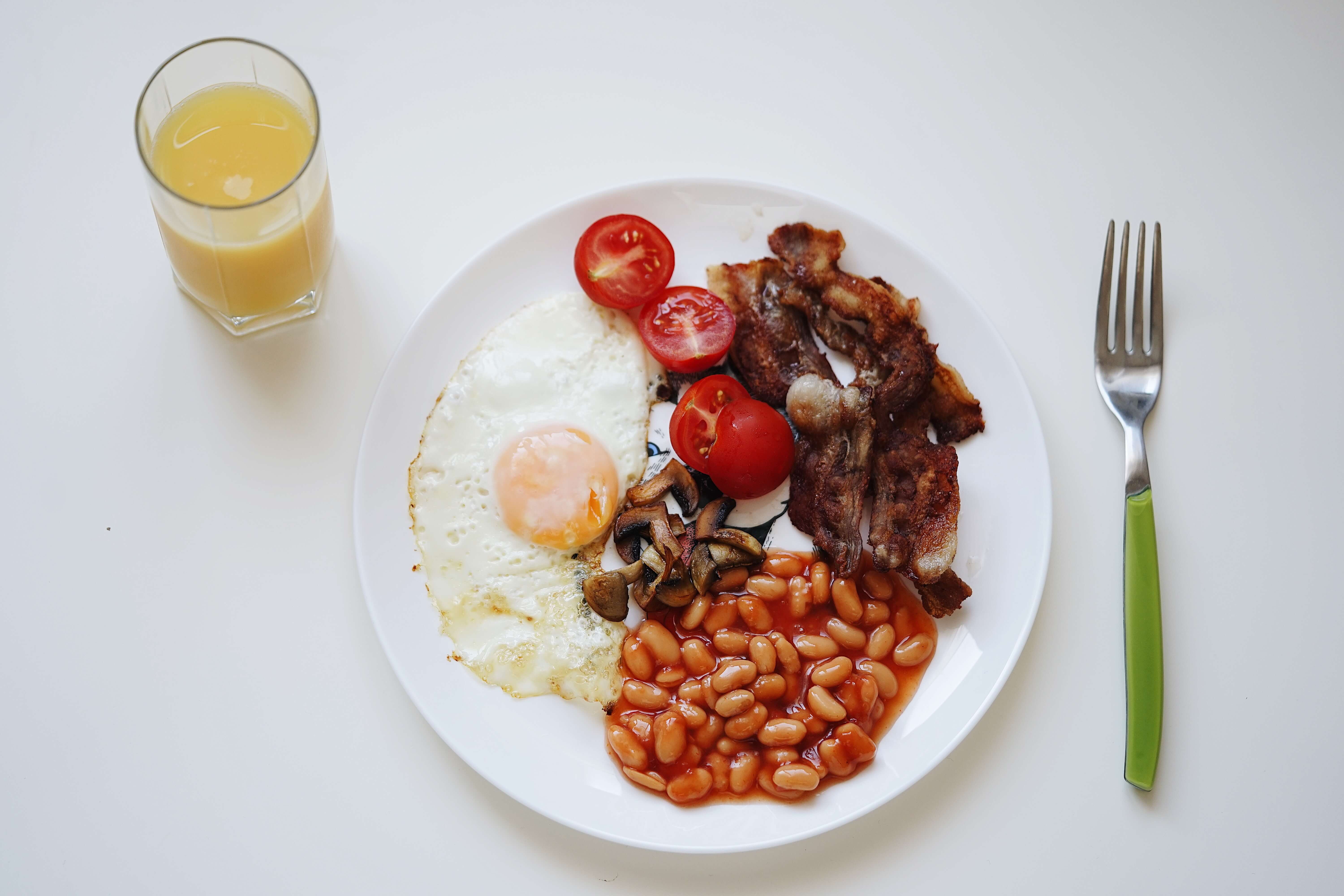 Photo by Artem Savchenko licensed under CC0
Steak and eggs for breakfast is a controversial meal choice: people seem to either love it or think it's a crazy idea. Those who don't believe in eating steak as a breakfast staple tend to think of it more as a dinner item. If you fall into that group, this post might just help you see steak in a new, delicious light.
What is Breakfast Steak?
Technically, you can eat just about any steak cut for breakfast. Whether filet mignon or strip steak is your go-to cut, they'll all be just as tasty when paired with your other favorite breakfast items.
However, most people don't want a chewy steak for breakfast. It's a good idea to choose something with a lot of tenderness, like a ribeye or t-bone, if you're going to eat it on its own. If you need smaller strips to add into a meal, like a breakfast hash or burrito, a thin flat iron steak will work wonders.
You can find any steak you need for a delicious steak and eggs breakfast from the Chicago Steak Company – and we make it as simple as possible through online ordering!
Is Steak for Breakfast a Healthy Option?
One of the most common questions we see is, "Is steak good for breakfast? Is it a healthy choice?" Breakfast should be one of your healthiest, most filling meals of the day, so we understand that you might have concerns over whether steak is a healthy option.
And here's our simple answer: Yes! But, let's get into that a little deeper.
You already know that steak is an excellent source of protein. But, when you add in another source of quality protein like eggs, which is one of the most beloved breakfast foods in America, you give yourself a high-protein breakfast that can decrease your cravings for sugar and carb-packed foods. Research has shown that a steak and egg breakfast may help you lose weight and maintain a healthy weight better than other breakfasts!
In fact, many people living a "keto" lifestyle – that is, a diet that encourages the body to burn fat instead of sugar for energy through a moderate-protein, high-fat, and low-carb menu – opt for a keto steak and eggs breakfast because there are no carbs in steak and the two foods give them a high percentage of protein and fat they need for the day.
The key is to remember healthy serving amounts, just as you would when you eat steak for dinner. A good rule of thumb for most people is to stick to a breakfast steak cut of about three ounces.
Breakfast Steak Recipe Ideas
Eating the same steak and eggs recipe every morning can get boring. Fortunately, breakfast steak is super versatile (as are eggs!). With a little creativity, you can come up with plenty of ideas for changing up your healthy breakfast. Here are a few ideas to give you some inspiration:
Classic steak and eggs: Keep it simple! Pair your favorite steak cut with a couple of eggs made your ideal Place scrambled or hard-boiled eggs on the side or eat over-easy eggs on top of your steak.
Steak breakfast sandwich: Use a couple of slices of flat iron steak as the meat for a breakfast sandwich. Try a bagel or English muffin as your bread and top with an egg, cheese, and bacon for a tasty and filling sandwich.
Steak and egg burrito: Scramble up a couple of eggs with cheddar cheese and cut up a flat iron steak. Wrap them in a whole wheat tortilla for a protein and fiber-packed breakfast.
Veggie-topped steak: If you're sticking to a grain-free, dairy-free breakfast, veggie-topped steak can give you the flavor you crave without the bread and eggs. Sautee some peppers, onions, and mushrooms and slather them on top of your favorite steak. Sliced avocados also pair perfectly with it as well!
Steak hash or casserole: Create a skillet hash or a baked casserole using steak chunks, potatoes or hash browns, eggs, and some healthy add-ins like peppers and onions. You can cook up most skillet hashes in a few minutes, but casseroles are great for meal prepping and freezing for leftovers.
Steak breakfast pizza: Bake a breakfast pizza with whole wheat dough and your favorite toppings. Scramble eggs and cheese and then top with chunks of thin-sliced steak, tomatoes, green onion, and peppers.
Breakfast Steak: The Perfect Addition to Your Morning Routine
Are you a believer in steak and eggs for breakfast now? As you can see, these two foods pair well to create virtually endless options for delicious breakfasts that you won't tire of. We recommend checking out our Premium Angus Beef Flat Iron Steak, which you can use for several breakfast recipes. Or, if you want the beef to be the star, you can shop our vast steak selection to find your favorites.