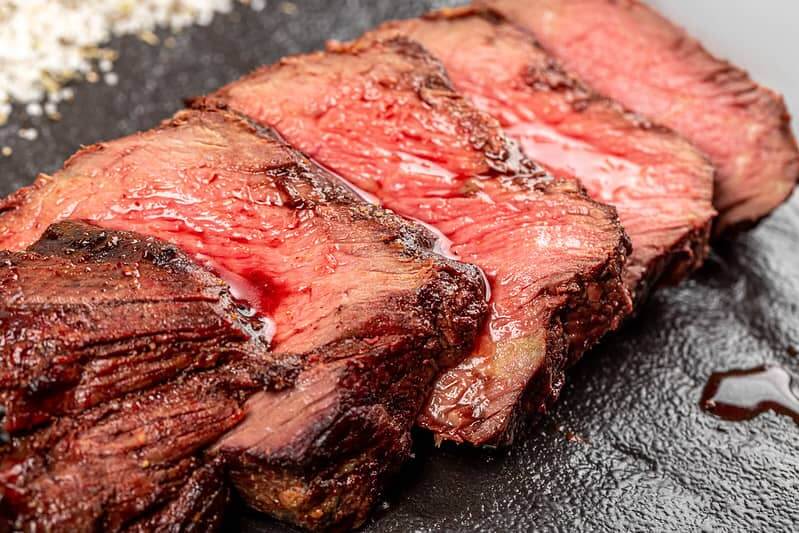 You'll see it referred to as a Filet Mignon roast, but it's often just called the beef tenderloin. If you're cooking just the center of a tenderloin as a roast, it's also known as a Chateaubriand. Regardless of what you want to call this long and narrow piece of beef, it's a smaller muscle group that is flavorful and tender when cooked whole. It's easily split between just two or three people if you're hearty eaters, reducing the need to deal with an extra large roast and all of the leftovers after cooking. Whole tenderloin is often cooked in an oven, but the grill can give it more flavor without running the risk of drying it out if you cook the meat with care. Use these tips for grilling Filet Mignon roast the right way.
Charcoal Grill vs Gas Grill
The Filet Mignon roast is on the lean side and does not have a large exterior cap of fat like many other beef roasts. This means that it can be a little tricky to cook on a charcoal grill without running the risk of overcooking it or drying it out. If you have both available, consider using a propane grill instead since it will give you the best control over the heat level and cooking time. If you want to use a charcoal grill, try a larger model that allows for more space between the coals and the meat. Smaller charcoal grills will keep the roast too close to the heat source and dry it out.
Preparing the Grill
Heat the grill for about 20 to 45 minutes before putting the meat on, depending on the type of grill. Set up the racks for indirect heat, aiming for the center position in most grills. You want the interior around 275 to 300 before you begin cooking the roast. Make sure the grill is well-cleaned, but there's no need to oil the racks or worry about the meat sticking. Even the lean beef tenderloin should only need a little oil or fat rubbed on the surface to keep it flipping easily as it cooks.
Preparing the Filet Mignon Roast
While you would want to sear a Filet Mignon steak before putting it on the grill, you do the opposite for a whole roast of the same meat. Let the tenderloin reach room temperature before grilling, which can take up to 1 hour for this cut. Season it with salt and pepper and any other desired rubs. If you have a very narrow end to the roast, consider trimming it a bit so it has a more rounded and even shape to prevent burning or drying of the narrow side. Rub it with a little butter, olive oil, or bacon fat as well to help imbue more juiciness while cooking. You can also try marinating this cut of meat since it's not quite as tender as a Filet Mignon steak. Try mixing soy sauce, red wine, a little balsamic vinegar, and plenty of black pepper and bay leaves for a roast marinade that adds depth and dimension without distracting from the beef flavor.
Tips and Tricks
You'll need a meat thermometer to get the right level of doneness. You want to get to a lower temperature that is only about 80% or 90% of the total temperature to reach your desired doneness. This is because you'll then finish off the cooking during the searing process. If you try to reach the exact temperature for a medium rare roast and then sear, you'll move to medium or beyond before serving. Aim for a temperature about 10 to 15 degrees below your desired target when you move the roast from the grill to the cast iron pan. Don't skip the resting period at the end either or your roast will not be as juicy or tender as it could be. Try serving this roast alongside hearty side dishes for a meal that can feed a crowd.
Materials Needed for Cooking Filet Mignon Roast
Aside from your grill and all of its accessories, you'll want a durable set of tongs for flipping the roast while it's cooking. You'll also need a cast iron pan or similar high-heat pan for finishing off the sear at the end. Keep some high-heat oil or bacon grease on hand as well for that step. If you want to add some smokiness to your Filet Mignon roast, try some chips or pellets that can be added to any grill. This roast can be cooked on a plank of wood if you like to infuse it with a smoky flavor as well.
Grilled Filet Mignon Roast Recipe
Ingredients
1 trimmed Filet Mignon roast
½ tablespoon of salt
½ teaspoon of black pepper
1 tablespoon of butter, olive oil, or bacon grease
Instructions
1. Remove the roast from the refrigerator at least 45 minutes before you plan to grill it. At 20 to 45 minutes before it's time to cook, start the grill as well.
2. Trim the meat as needed to remove any remaining silverside, outer fat, or particularly thin pieces that might burn. Rub the surface with the preferred fat, then apply the salt and pepper to all sides.
3. Place the roast on the grill in a central location with the racks set for indirect heat. Keep it away from any active coals or flame areas that might cause uneven cooking.
4. Cook for around 20 to 30 minutes, depending on the size of the tenderloin. Use a meat thermometer to check the internal temperature around the 20-minute mark and every 2 minutes after. Aim for an internal temperature around 10 degrees below your targeted level of doneness.
5. Remove the roast from the grill. Bring it to the stove and heat up a cast iron pan with a tablespoon of high-heat oil or fat in it. Sear all sides of the roast for 3 to 4 minutes per side, aiming for around 10 minutes of total time in the pan.
6. Let the roast stand for 10 to 15 minutes under a cover of tented aluminum foil before serving. Carve it from the thinner end first for even slices.
Conclusion
If you love Filet Mignon as a steak, you'll also enjoy the whole roasted tenderloin. Make this meal a priority for the next birthday or anniversary you need to celebrate. Nothing is more special than a carefully carved beef roast, especially one as tender and juicy as the Filet Mignon.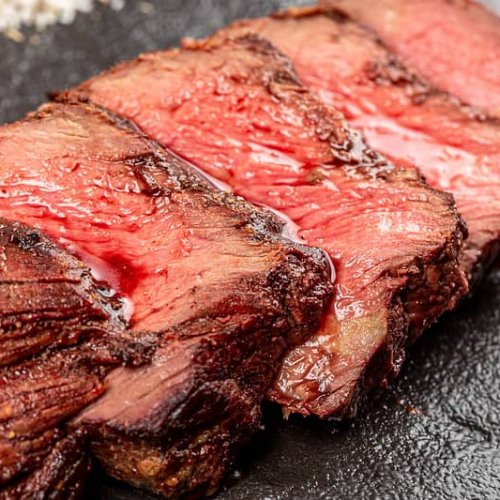 Grilled Filet Mignon Roast
Ingredients
1

filet mignon roast

1/2

tbsp

salt

1/2

tsp

black pepper

1

tbsp

butter, olive oil, or bacon grease
Instructions
Remove the roast from the refrigerator at least 45 minutes before you plan to grill it. At 20 to 45 minutes before it's time to cook, start the grill as well

Trim the meat as needed to remove any remaining silverside, outer fat, or particularly thin pieces that might burn. Rub the surface with the preferred fat, then apply the salt and pepper to all sides

Place the roast on the grill in a central location with the racks set for indirect heat. Keep it away from any active coals or flame areas that might cause uneven cooking

Cook for around 20 to 30 minutes, depending on the size of the tenderloin. Use a meat thermometer to check the internal temperature around the 20-minute mark and every 2 minutes after. Aim for an internal temperature around 10 degrees below your targeted level of doneness

Remove the roast from the grill. Bring it to the stove and heat up a cast iron pan with a tablespoon of high-heat oil or fat in it. Sear all sides of the roast for 3 to 4 minutes per side, aiming for around 10 minutes of total time in the pan

Let the roast stand for 10 to 15 minutes under a cover of tented aluminum foil before serving. Carve it from the thinner end first for even slices