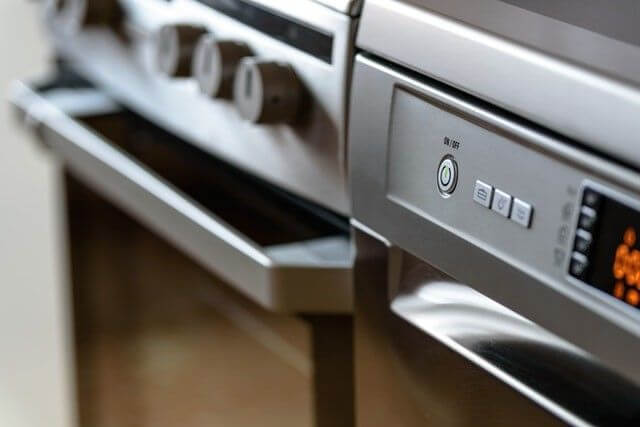 Photo by PhotoMIX Ltd. licensed under Pexels License
A lot of people shy away from cooking steak in the oven because they think it will dry out the perfect rib eye steak they've been drooling over since they bought it. It's true that an oven-baked steak can go very wrong. So can a grilled or pan-fried steak! A crucial part of cooking any cut is to pay attention to time. Most cuts don't need more than just a few minutes to cook to the right temperature and then a few more minutes to rest to perfection.
Baking can be one of the simplest, most straightforward cooking methods, and we're going to explain how to do it in 15 minutes or less and still get a delicious steak dinner as a result.
What's the Best Cut of Steak to Bake?
You're going to want to spend a little extra money to get the right steaks to bake. That's true for just about any steak dinner, but thin, already-tough cuts will dry out fast in the oven. Opt thick steak with excellent marbling, like the ribeye steak, strip steak, or top sirloin steak. Filet mignon is also the perfect steak for the oven. Because it's so thick, it's one that usually gets finished off in the oven after getting a sear anyway.
In the case of your steaks, size matters too. You should try to avoid lean, think steak, like round steak or flank steak. You should look for at least 1-inch thick steak, but thicker steaks like 1 ½ to 2 inches are optimal. The thickness will let you get a good sear on the outside without cooking the meat internally until you finish it off in the oven. 
Shop the Steaks with Chicago Steak Company!
Materials Needed for Oven Baked Steak
To cook a steak in the oven, there are a few tools and ingredients you should gather beforehand to make the process smooth sailing. First, look for a good cast iron skillet. We recommend that any baked steak gets a good sear in a hot skillet before or after cooking it in the oven, and your iron skillet will accomplish that.
You'll also need a sheet pan or baking dish for oven cooking. If using a sheet pan, make sure it has a small lip to keep juices from running off into your oven. You can also use a grill pan placed on top of a sheet pan or baking dish to give your baked steak grill marks and a little added flavor. 
As for ingredients, gather steak seasoning (or salt and pepper) and olive oil; or if you're looking for an even healthier alternative try cultured oil. You'll use the olive oil for searing and can brush a little on the steaks before baking them to help them crisp around the edges. 
If desired, use some aluminum foil to tent over your steak in the oven. The foil will lock in moisture to prevent it from escaping your steak to prevent it from drying out while it reaches your ideal doneness. Of course, don't forget a meat thermometer to take the steak's temperature when it's finished. Make sure to follow these kitchen safety tips when baking your steak.
How to Bake a Steak in 15 Minutes or Less
Are you ready for this simple and quick steak-cooking method? First, take your steaks out of the fridge and let them come to room temperature for about 30 minutes. Preheat your oven to 400-degrees and get an oven-ready skillet with some olive oil heated up on the stove. Then, follow these instructions to enjoy your ribeye in about 15 minutes!
Pat meat dry with paper towels.
Brush steaks with a light coating of olive oil and then season them on both sides with some sea salt and black pepper while the pan and oven heat up.
Once the pan is ready, place steaks in the pan. Allow to sear for about 2 minutes until lightly browned. Flip to the other side and do the same.
Add a small pat of butter on each steak and place the skillet on the middle oven rack.
Set a timer and cook steak for 2 minutes. After the time's up, use a meat thermometer to check the temperature of one steak. If you're going for medium-rare, cook steak to around 130-degrees, or 135 for medium.
Remove the skillet from the oven and place steaks on a cutting board with tongs. Allow them to rest for about 7 minutes.
If you're keeping count, that's about 13 minutes of space between you and your yummy steak dinner with a quick and simple oven cook!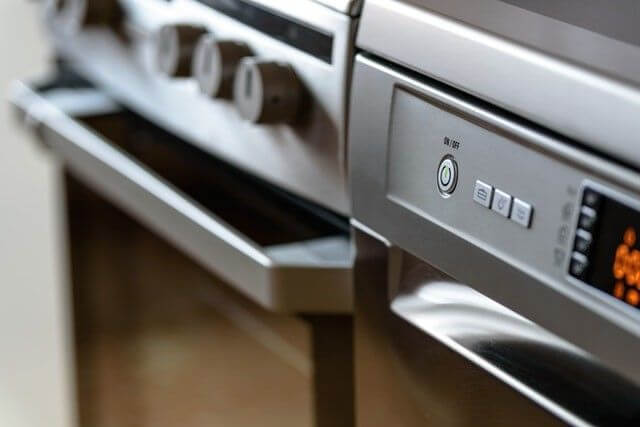 Super-Simple Oven Baked Steak Recipe
Ingredients
4

USDA prime wet aged ribeye steaks from Chicago Steak Company

1-2

tsp

sea salt

1

tsp

freshly ground black pepper

1/2

tsp

garlic powder

1

tbsp

butter or olive oil
Instructions
Remove steaks from the refrigerator. Pat them dry, and season generously with salt on all sides. Allow to remain at room temperature for 30-45 minutes. Meanwhile, preheat your oven to 450 degrees.

Heat a cast iron pan with butter or olive oil over medium-high heat. Sprinkle the pepper and garlic powder on the steaks. Once the pan is hot, place the steaks in the pan (you may need to work in batches, depending on the size of the steaks). Sear for 1-3 minutes on each side until a golden-brown crust forms.

Place pan directly into the oven, or transfer the steaks to a baking sheet or baking dish to put in the oven. Cook for 3-5 minutes. Flip the steaks over carefully and cook for another 3-5 minutes until the internal temperature reaches 135°F (62°C) or until your desired doneness is reached.

Once ready, put the steaks on a cutting board, tent them with foil, and let them rest for 5-10 minutes before enjoying.
Conclusion: Make Dinner Easy Tonight!
We love the oven-cooking method for nights when a lot of cooking time isn't available. The oven method is perfect for busy families who need a quick weeknight dinner that tastes as good as you'd get from a restaurant but without a lot of fuss! Shop our steak collection online and save even more of your precious time by getting meat delivered straight to your door.