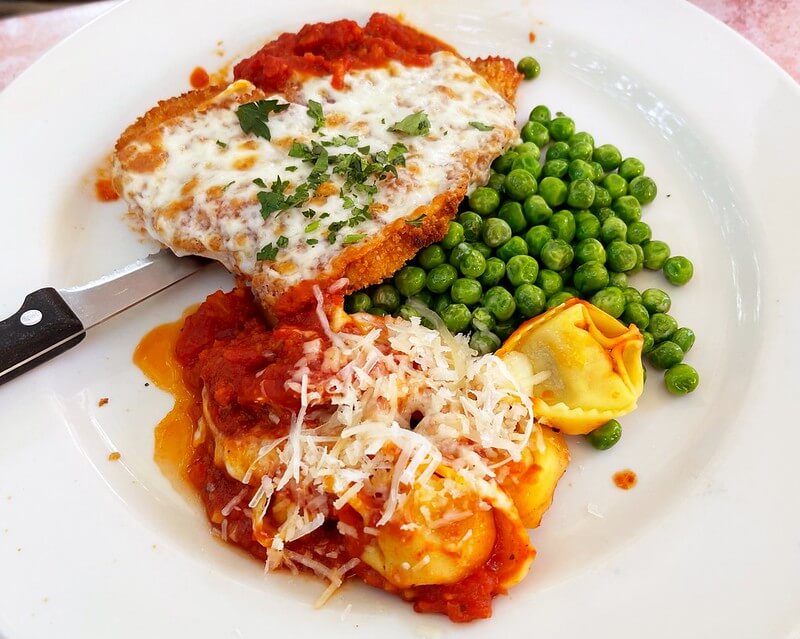 Photo by Sarah Stierch licensed under CC BY 2.0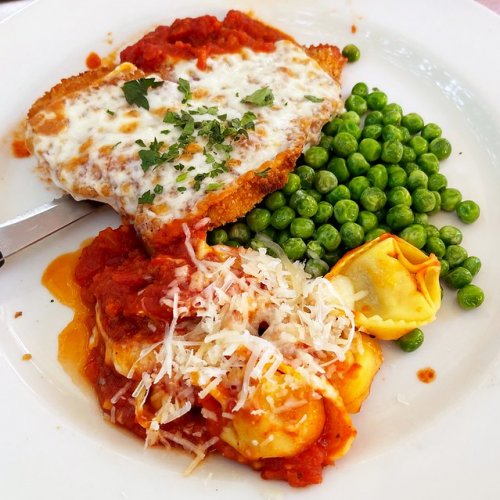 Quick & Easy Veal Parmesan
Pounding veal is the key to making fork-tender veal cutlets (also called veal scallopini) that are perfect for classic recipes such as Veal Parmesan, Veal Marsala, Veal Piccata, Veal Milanese, and more. No matter how thin your cutlet starts out, pounding is a very important step that shouldn't be skipped.
Ingredients
4

Strauss Veal cutlets

½

cup

all-purpose flour

1

cup

shredded or 4 slices mozzarella cheese

Olive oil for sautéing

Fresh basil for garnish

1

jar of good-quality marinara sauce

Kosher or sea salt

Freshly ground black pepper
Instructions
Heat marinara sauce in a medium-sized saucepan over medium heat.

Place one veal cutlet between two pieces of wax paper or plastic wrap on a wooden cutting board. Pound cutlets lightly to a thickness of 1" using a meat mallet or the back of a small skillet.

Flip the cutlet over and pound the second side. (The pounded cutlets are also called scallopini.)

Season both sides of the scallopini lightly with salt and pepper.

Repeat for all other cutlets.

Sprinkle flour onto a medium plate or any flat surface.

Dredge the scallopini in flour and ensure both sides are covered well.

Shake off any excess flour.

Heat large skillet over medium-high heat.

Add enough oil to coat the bottom of the skillet lightly.

Allow the oil to get hot.

Sauté the scallopini until golden brown, about 2 minutes on each side.

If the skillet is oven-safe, remove it from heat.

If the skillet is not oven-safe, transfer scallopini to a shallow baking dish.

Heat broiler.

Top the scallopini with shredded or sliced cheese.

Place under the broiler until melted, about 2 minutes. Watch closely to prevent burning.

Transfer to a serving dish and spoon marinara sauce over the scallopini. Garnish with fresh basil.
Notes
SERVING SUGGESTION: Fresh salad or sautéed vegetables
PAIRING SUGGESTION: Chianti or Cabernet