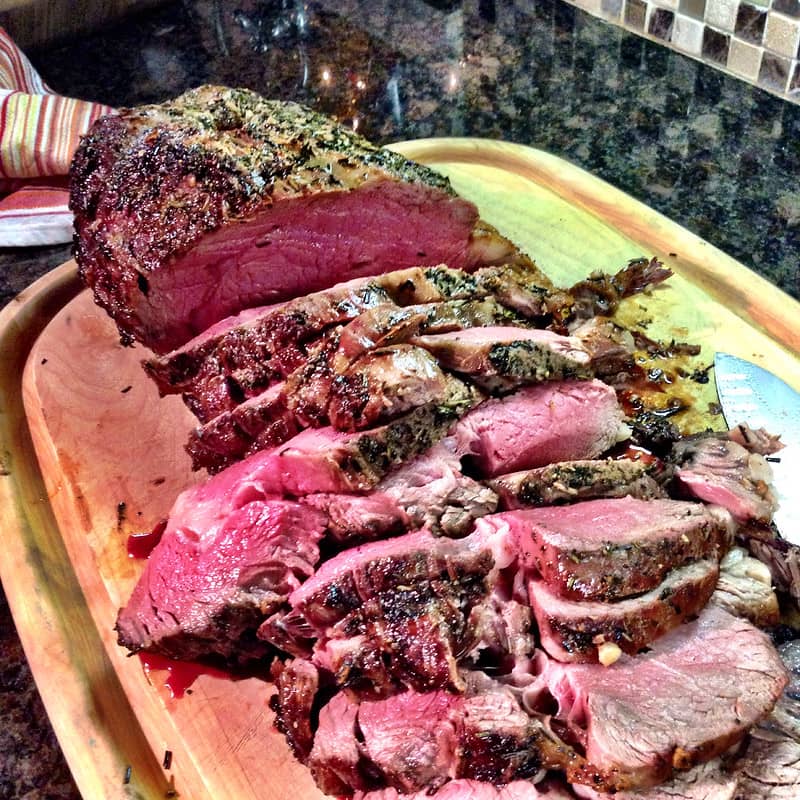 If you're looking for a new beef cut to make for dinner, look no further than a ribeye roast. This delicious and tender cut offers plenty of meat for the family to enjoy, and it's easy to learn how to make in roast form without being stuck to the stove. Read this guide to learn the best tips and tricks for cooking ribeye roast, and follow along with our simple recipe to try it out for yourself.
What is a Ribeye Roast?
A ribeye roast comes from the rib section of the animal, which sits right above the stomach and covers much of the chest. This area is where you'll also find ribeye steaks. In fact, ribeye steaks are cut from the ribeye roast, which can produce multiple individual steaks. However, some people prefer to cook the roast as one, slicing it into individual steaks after cooking. A ribeye roast is known for its bold, beefy flavor and satisfying texture. Like ribeye steaks, it also has ideal marbling that, when cooked down, soaks into the meat to boost texture and taste.
Expert Tips and Tricks for the Perfect Ribeye Roast
Want to learn what we do to cook the tastiest, most tender ribeye roasts? Here are a few simple tactics to ensure the best results.
What Sides To Serve With Ribeye Roast
Ribeye roast is a type of beef, so any sides you'd normally serve with steak would also work well with a ribeye roast. We highly recommend baked or mashed potatoes, roasted asparagus or brussels sprouts, or sauteed mushrooms, as they're easy go-to sides for steak.
However, for something different, you might prepare a Caesar of chef's salad, serve a mushroom risotto, or make a butternut squash casserole. Experiment with anything from super savory to light-and-fresh side options to switch up your ribeye roast meals from time to time.
What Sauce Goes with a Ribeye Roast?
There are a few ways you can go to create a sauce for ribeye roast. First, try the simple approach of an au jus or beef gravy with mushrooms and onions. Or, opt for something more unique, like our mustard cream sauce or mushroom wine sauce.
What to Season Ribeye Roast with for the Best Flavor
A ribeye roast's seasonings should always start with salt for the best results. Salt the roast on all sides about 45 minutes before cooking. Then, just before roasting the meat, add your other seasonings. We recommend at least using freshly ground black pepper. Other spices that also work well include garlic powder, thyme, rosemary, minced onion, smoked paprika, and chili powder. Mix all spices together before sprinkling them on all sides of the roast.
The Best Ribeye Roast Recipe
Our ribeye roast recipe results in flavorful and tender beef and won't take you a lot of time to prepare or complete.
Ingredients
4-6 pounds of ribeye roast
Salt
Black pepper
Olive oil
Instructions
Salt all sides of the ribeye roast. Leave the roast at room temperature for 45 minutes before cooking.
Preheat the oven to 450 degrees.
Place roast in a shallow roasting pan with the fat side up. Brush olive oil on all sides, followed by a sprinkle of black pepper.
Roast for 15-20 minutes until the outside of the roast begins to crisp. Then, reduce the temperature to 325 degrees, and continue roasting for 1 ½-2 hours until your desired doneness level is reached. Medium-rare ribeye roast should reach about 125 degrees before removing it from the oven.
Loosely tent foil over the roast and let the roast rest at room temperature for 15-20 minutes before slicing and serving.
Variations of This Recipe
Rather than using just pepper and salt, add in some other spices you love, like garlic powder, smoked paprika, or onion powder. It's a simple way to add extra flavor.
Use a dry rub on the roast to change up the flavor.
Rub softened butter on the outside of the roast before adding seasonings and cooking. Throughout the cooking process, the butter will help crisp the outside and flavor the meat.
Storing Leftovers
Keep leftovers of your ribeye roast in the refrigerator for three to four days. Keep the leftover roast whole, wrap it in plastic wrap, and place it in an airtight container. If you don't have a large enough container, slice the roast and individually wrap each steak before putting them in an airtight container. Any leftover ribeye roast that you don't think you can use within four days should be vacuum-sealed to freeze.
Ribeye Roast FAQs
We recommend cooking ribeye roast to medium rare. This cook gives ribeye roast plenty of time to cook, allowing the fat to render down and disperse through the meat, while preventing overcooking, which can make a ribeye roast chewy and less flavorful.
For most of the cooking process, keep ribeye roast uncovered in the oven. As it cooks, the outside of the roast will crisp, creating a crispy crust that locks juices in the middle. If you notice your roast getting more crispy than you'd like, you can loosely cover it with aluminum foil as it finishes cooking. During the resting period after cooking, cover the roast loosely with foil to keep it warm.
Medium rare ribeye roasts take about 20 minutes per pound to cook. Therefore, a six-pound roast will need about two hours. However, if you prefer to cook your roast to medium or medium well, you may need closer to 25-30 minutes per pound.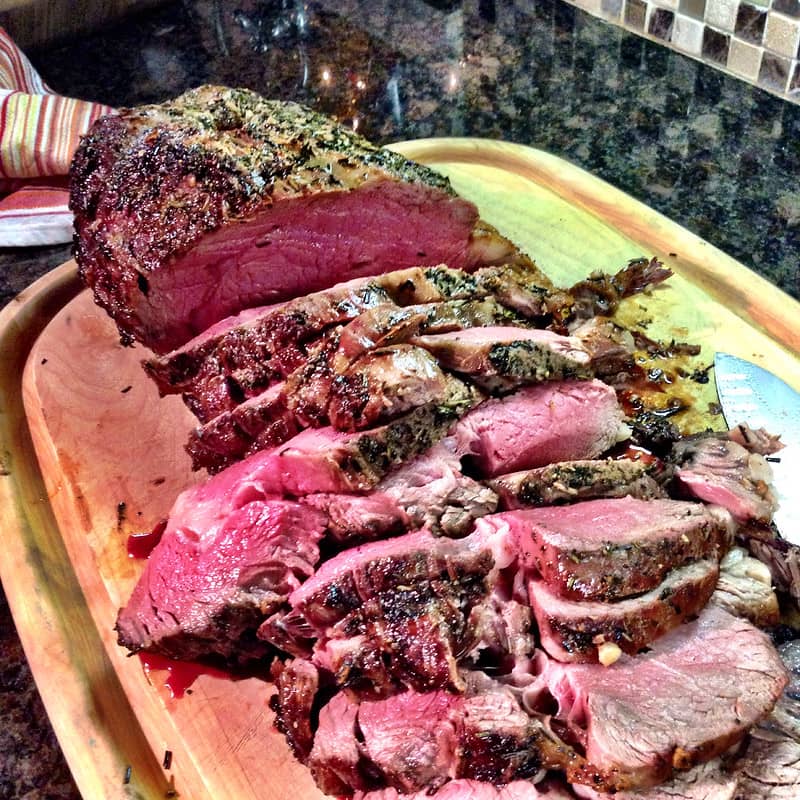 The Best Ribeye Roast
Ingredients
4-6

lbs

ribeye roast

salt, to taste

black pepper, to taste

olive oil
Instructions
Salt all sides of the ribeye roast. Leave the roast at room temperature for 45 minutes before cooking

Preheat the oven to 450 degrees

Place roast in a shallow roasting pan with the fat side up. Brush olive oil on all sides, followed by a sprinkle of black pepper

Roast for 15-20 minutes until the outside of the roast begins to crisp. Then, reduce the temperature to 325 degrees, and continue roasting for 1 ½-2 hours until your desired doneness level is reached. Medium-rare ribeye roast should reach about 125 degrees before removing it from the oven

Loosely tent foil over the roast and let the roast rest at room temperature for 15-20 minutes before slicing and serving