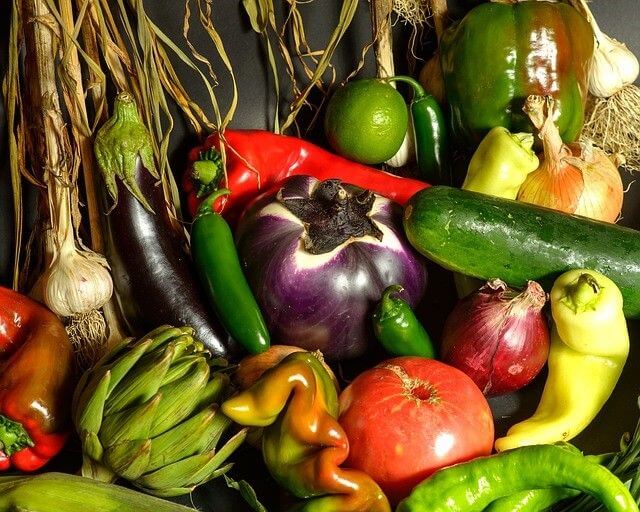 There's nothing better than a Chicago Steak Company steak delivery arriving at your doorstep. It's what's for dinner tonight, but what will you make with it? If you have a vegetable garden already in place, you won't even have to leave the house to get what you need. The best part? Even beginners with no gardening experience can grow these vegetables, which are some of the simplest to start and maintain (and they go great with steak!).
Green Beans
Also known as snap beans, green beans are one of the best pairings with steak and don't take much for maintenance. One of their most significant benefits is how readily they germinate in a variety of conditions. Aside from some regular watering, you won't have to do much else to keep them growing and you can harvest several at a time. Bonus: Green beans don't typically get infested by garden pests easily, so you won't have to worry about pesky bugs attacking your plants.
Potatoes
Potatoes are a staple with steak dinners and it's surprisingly simple to grow them at home. Potatoes are so easy to grow that some people grow them in buckets, tires, and various other makeshift garden containers. After cutting potatoes into pieces with sprouting eyes on them, you can plant them in soil and watch them grow. Potatoes will need some hilling (mounding soil up and around the budded plant) as they grow since they grow up instead of down, but they take relatively low amounts of water and don't need a lot of fussing as they grow.
Summer Squash
Summer squash varieties, like zucchini, yield a lot of veggies, so most people can get away with one or two plants and have plenty for the season. In fact, many varieties require you to harvest them daily! Regular watering and fertile, warm soil are about all you need for these plants to have fresh sautéed or baked vegetables ready for dinner every night.
Onions
Onions grow in colder seasons and are incredibly hardy, meaning that they can keep growing through rough conditions and can really take a beating. For people who lack gardening skills or experience, these vegetables can be their best friend. Plus, some sautéed onions, mushrooms, and peppers are a perfect pairing with your Premium Angus Beef Ribeye!
Bell Peppers
You can typically find starter bell pepper plants in nurseries to make the job of growing them even easier by cutting out the germination process. Opt for one that already has some growth on it to make it as foolproof as possible because they can take a long time to be ready to harvest. You can even grow them indoors but be sure to keep the temperature of the room they're in between 65 and 75 degrees. Top your steak with your freshly harvested peppers for unforgettable flavor!
Conclusion: Easy-to-Grow Vegetables for Steak Side Dishes
Making side dishes for steak from homegrown veggies ups the deliciousness factor of your meal even more! There's no reason to be an expert gardener to benefit from everything the garden can provide when you plant and harvest these vegetables. They're straightforward and don't require a lot of your time, so you can have fresh vegetables on your plate in the simplest way possible. Want more steak dinner inspiration? Be sure to check out Steak University for recipes, cooking instructions, and tips and tricks to make your steak dinner stand out.