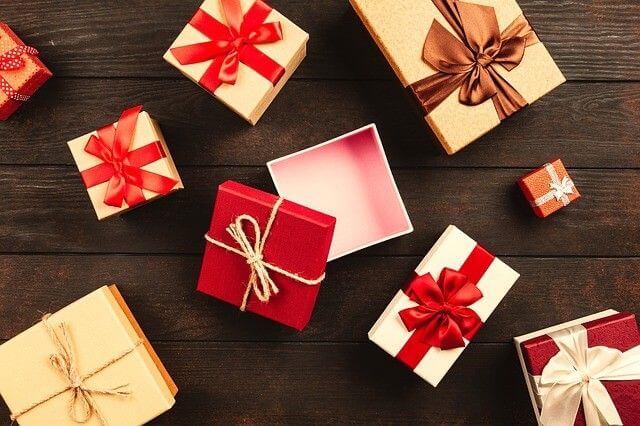 Photo by MaxPixel licensed under CC0
The holidays can take a toll on your wallet and the season of giving is often here before we're fully ready for it. Paying attention to deals through the months leading up to the holiday season can help you get more for your money and buy something meaningful for everyone on your list.
Here at Chicago Steak Company, we believe that there's no better gift than the gift of steak! Here's how to save money on our exclusive steak gifts this holiday season, and all throughout the year:
1. Follow Chicago Steak Company's Social Media Channels
Did you know that we're on Instagram, Facebook, Pinterest, Twitter, and YouTube? Find our social links at the top right of our page to follow us on your favorite platform.
Following our channels means that you'll be one of the first to hear about new deals, company news, and everything else that'll help you save money on all the great products we have to offer. We also love connecting with our fans, so your follows would make our day!
2. Sign Up for Our Emails
Head to the Chicago Steak Company website and sign up for our email list. We send out email newsletters chock-full of the latest Chicago Steak Company news, products, and discounts. You'll even get exclusive promo codes and offers sent straight to your inbox.
3. Check the Site for Promo Codes
We usually have promotions running all the time, so bookmarking our website and visiting it every week or so is an excellent way to see what deals you can score. The types of codes we offer can give you everything from free shipping to free products, so you won't want to pass them up!
4. Start Earning with Steakalicious Rewards
Our Steakalicious Rewards program is designed to reward loyal customers for their purchases. We love each and every person who orders from us, and this is our way of giving you a huge, "Thank you!".
When you create an online account for Chicago Steak Company, you'll get a free 200 points added to your account! Then, you'll get 1 point for every $1 you spend, double points for large orders, double points for shopping during the prime holiday shopping season (August through September!), and bonus points for referrals, following us on social media (yet another reason to do it!), and more.
You can redeem your points for gift cards or money off your future Chicago Steak Company orders!
5. Place Custom Orders
If you're looking to place a large order for clients, employees, etc., we suggest you contact us for a custom order instead of placing a regular online order. Bulk orders can typically save you a lot of cash, and our Custom Order Specialists are available to make sure you get the most for your money.
6. Use Discount Sites for Extra Savings
We partner with several cash back shopping sites, like Swagbucks, BeFrugal, and GivingAssistant, which can help you save even more money on your purchases from Chicago Steak Company. Just visit the website of your choice, click our link to make a purchase, and you'll get cash back through that site to redeem for cash or gift card rewards. With Swagbucks, for example, we're currently offering 6% cash back, so you'll get 6 SB for every $1 you spend on our site.
Conclusion
Now you know how to save money by shopping with Chicago Steak Company this holiday season (and any other time throughout the year). Think of it as our gift to you for being a fantastic customer and fan. If you're looking for perfect steak gifts for family, friends, and co-workers, check out our incredible assortments, gift certificates, and steak club memberships to appeal to everyone on your list.