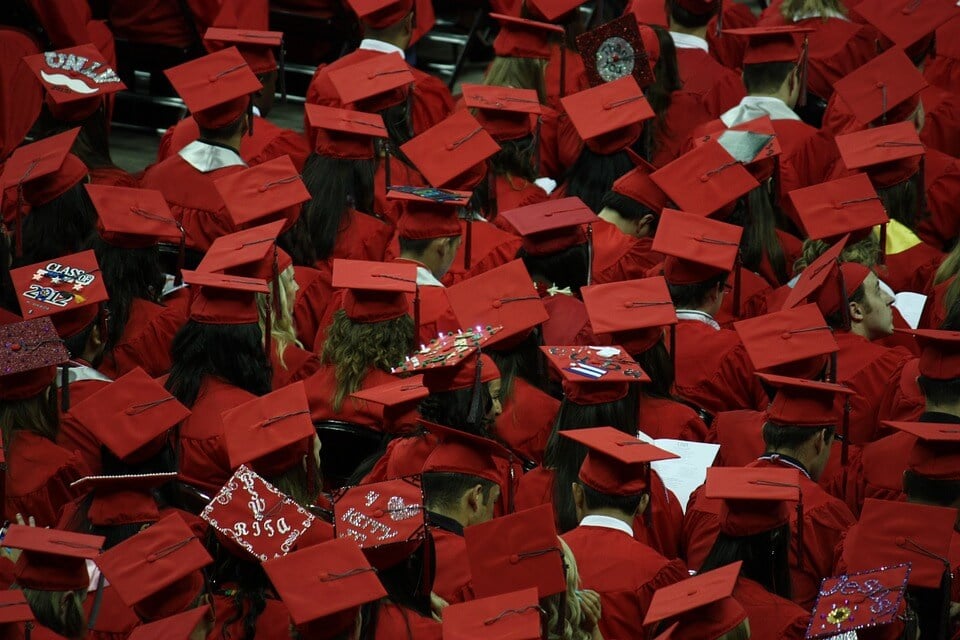 Photo by Stevensokulski licensed under CCO
'Tis the season for high school seniors to move onto the next big thing in their lives: college. As the seniors in your life graduate, you're tasked with finding a unique gift that they'll not only appreciate but will also be useful for them. Graduates most commonly get money, which of course is helpful to anyone on their way to college, but perhaps something more personal is what you're after. Here are a few ideas for that special graduate in your life:
Professional Clothing
Is your graduate skipping the college life for now and trying his hand at an exciting internship instead? A professional wardrobe may be what he needs the most, especially if he's going to be spending his days at an office learning the ropes from seasoned professionals.
Help him stand out and feel like he belongs with some professional pieces that he can mix and match to create a few new outfits for his new gig.
The Gift of Food
Most parents of college kids agree that paying for the food their child eats while away at college is one of their most significant expenses. College kids are busy, stressed, and anxious. They're also growing into their adulthood. That combination makes them prime subjects for needing a stocked fridge.
Help them (and their parents!) out with the cost of food by gifting them grocery card gift cards, a savory gift basket stocked with yummy must-haves, or even a steak assortment shipped straight to their dorm door.
Gift Card for Dorm Necessities
Dorm furniture, bedding, appliances, and all the other necessities grads need to live on their own can get expensive. Instead of handing over a wad of cash, you can make it a little more personal by giving a gift card to a place like Kohl's or Bed Bath and Beyond, so your grad can pick out what she needs with some helpful direction.
External Battery Packs
College kids nowadays use their electronic devices more than ever, whether it's their phones, tablets, or laptops. To keep your loved one as productive as possible, your gift of an external battery pack can go a long way.
Tablets and smartphones can usually use similar chargers, so you can probably find a powerful unit that will charge both for $50 or less. External battery packs for laptops can get pricier, but you can be sure that your gift will get plenty of use between class, the dorm room, the library, and the local coffee shop hangout.
Gym Membership
It's no secret that college freshmen tend to pack on the pounds quickly once they leave the nest and have food (and stress) available to them 24/7. A gym membership can be a great way to help your grad stay healthy, but it can also help them deal with their stress in a positive way.
If you have a little money to spare, consider splurging on two gym memberships, so your grad can give one to a friend to have a buddy to join him at the gym.
Conclusion: Gifting Your Grad the Stuff She Needs
High school graduation is one of the most important, memorable dates of one's life. Now you have some unique ideas for graduation gifts that the grad in your life will get some use from. Want a gift that keeps on giving? Check out Chicago Steak Company's Steak Gift Club that can send our best steaks to your grad's door every month!