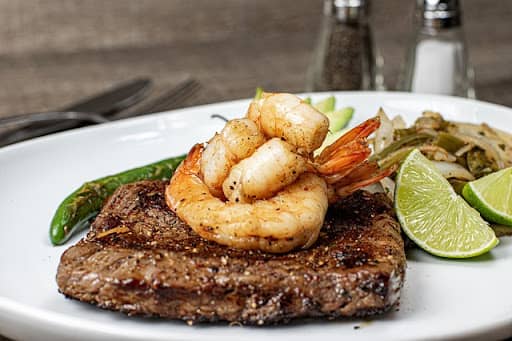 Flank steak with lime juice marinade is a quick and easy recipe that's bound to be a favorite in your home. The lime flavor makes it perfect for pairing with roasted vegetables or fresh side salads. If you need something quick to make but can impress at the same time, this is the recipe you want. In this article, we'll discuss everything you need to know to enjoy this dish.
Recipe Details
This marinated flank steak recipe creates a tantalizing flavor and texture experience that you won't find anywhere else! The lime leaves a tangy taste, balances the flavor, and enhances the natural flavor of the steak. Meanwhile, the olive oil and spices impart a mild savory note to the steak cuts, creating more layers of flavor than other marinade recipes. When cooking flank steak perfectly, the steak should stay juicy and tender, and complement a multitude of flavors.
Ingredients
For the Marinade
4 tablespoons lime juice
2 tablespoons olive oil
2 cloves garlic, minced or grated
½ teaspoon dried oregano
¼ teaspoon smoked paprika
Pinch of cayenne pepper or chili flakes (optional)
For the Steak
1 flank steak, approximately 1.5 lbs.
Salt and pepper to taste
Instructions
For the Marinade
In a small bowl, mix together olive oil, lime juice, oregano, garlic, paprika, and cayenne pepper or chili flakes (if using).
Coat flank steak cuts with marinade evenly on both sides and let it sit for 30 minutes to an hour before cooking. Consider leaving it in the marinade for longer for better flavor infusion.
For the Steak
Preheat your broiler to high and move the rack below the heat source, around 4-6 inches.
Liberally season steak on both sides with salt and pepper, then place on a wire rack with a baking sheet lined with foil on top. Cook for 8 minutes per side for medium-rare, or use a meat thermometer until desired doneness is reached.
Remove from the broiler and let rest for 5-10 minutes before serving.
Flank Steak Marinade Recipe Substitutions
You can use fresh lemons for your marinade if you don't have limes.
If you can't find flank steak, you can use a skirt or hanger steak.
Some people prefer grilled steak, so you can cook it this way instead of broiling it.
Serving Suggestions
Flank steak can be paired with plenty of side dishes that will further highlight the flavors and the texture of this steak. You can serve this with grilled or roasted vegetables like onions, potatoes, bell peppers, squash, or even onions. If you want something more filling, rice dishes will also complete this marinated flank steak nicely.
Conclusion
Try this delicious flank steak lime marinade recipe tonight – you'll be happy you did! If you want intense beefy flavors with just the right amount of tanginess, this dish is the way to go. Make sure you start with premium cuts of flank steak, so you end up with tender and flavorful meat every time.  So don't wait any longer – make this easy marinade and start broiling that perfect dinner today!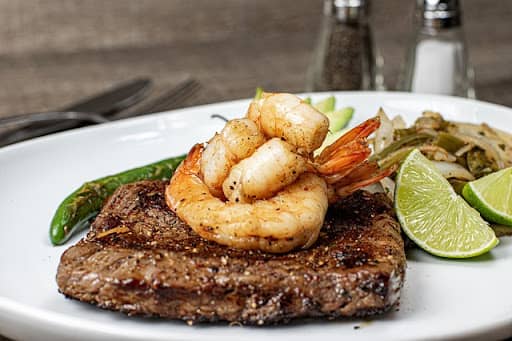 Flank Steak with Lime Marinade
Ingredients
For the Marinade:
4

tbsp

lime juice

2

tbsp

olive oil

2

cloves

garlic, minced or grated

1/2

tsp

dried oregano

1/4

tsp

smoked paprika

pinch of cayenne pepper or chili flakes (optional)
For the Steak:
1

flank steak, approx. 1.5 lbs

salt, to taste

pepper, to taste
Instructions
For the Marinade:
In a small bowl, mix together olive oil, lime juice, oregano, garlic, paprika, and cayenne pepper or chili flakes (if using)

Coat flank steak cuts with marinade evenly on both sides and let it sit for 30 minutes to an hour before cooking. Consider leaving it in the marinade for longer for better flavor infusion
For the Steak:
Preheat your broiler to high and move the rack below the heat source, around 4-6 inches

Liberally season steak on both sides with salt and pepper, then place on a wire rack with a baking sheet lined with foil on top. Cook for 8 minutes per side for medium-rare, or use a meat thermometer until desired doneness is reached

Remove from the broiler and let rest for 5-10 minutes before serving