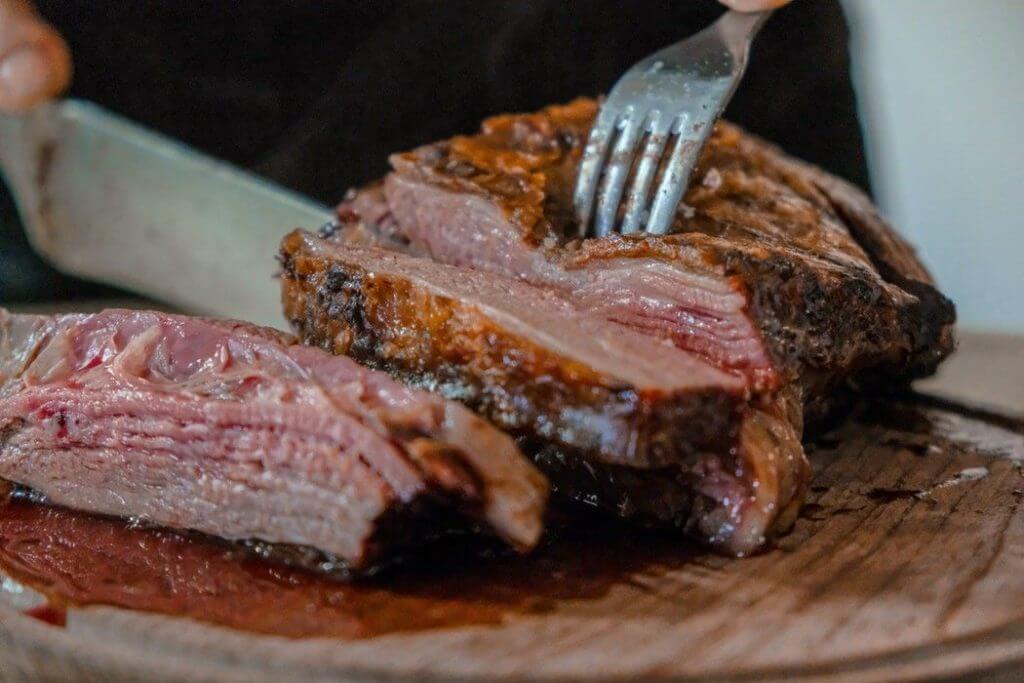 Photo by José Ignacio Pompé licensed under Unsplash License
An air fryer is a helpful tool in the kitchen for making your favorite foods fast. Similar to a convection oven, this cooker has a compact area with a lot of cooking power to cook foods quicker than with a traditional oven or microwave. So, what does the air fryer have going for it that sets it apart?
The health factor.
These handy little machines can create fried foods just like you'd get from a deep fryer, only they use air instead of oil to cook. That means that your fried foods get crisp and delicious without all the unnecessary fat and junk.
The problem is that, once you buy this gadget, you might not know what to do with it. What foods work best in an air fryer? How can you cook them properly? What are the best air fryer recipes?
Look no further, because we're going to explain how to cook one of your favorite foods to perfection using your new kitchen tool.
Looking for Best Air Fryer Recipes? Try Steak!
When you don't know what to cook in an air fryer, the best thing you can do is trust the experts for some ideas. That's what we're here for!
At Chicago Steak Company, we know everything there is to know about steak, which is why we've created Steak University to teach you how to cook steak, the difference between steak cuts, what sides to pair with steak, and everything else you'd ever need to know to become a steak expert.
Now, we're going to teach you to cook air fryer steak, which is probably something you never considered making with this device. But – trust us – this is one method you won't want to pass up. Air fried steak is incredibly tender and  gives it that outer crunch you love while locking in all the juices that give steak just the right texture.
How to Use the Air Fryer to Cook Steak
When it comes to using this type of fryer, getting the time right for any food is probably the trickiest part. The more you use the device, though, the easier it becomes to know exactly how yours works. Before you start cooking steak, make sure you're familiar with your air fryer and its settings.
To help you make the perfect air fryer steak, follow these guidelines and adjust, as needed, to your air fryer:
Remove steak from the refrigerator about 30 minutes before you're ready to cook it.
Preheat the fryer according to its directions.
Coat both sides of your steak with olive oil and sprinkle salt, pepper, and your favorite steak seasoning, as desired.
Place the steak on the air fryer tray and close the fryer.
Allow it to cook for about three minutes and then flip the steak to the other side, allowing it to get a good sear on each side.
Cook for another three minutes, or until the steak reaches your desired level of doneness. Learn more about cooking steak to the right temperature if you're not sure.
Remove the steak from the fryer and place it on a cutting board or plate, allowing it to rest for five to ten minutes before serving.
Cooking Steak with an Air Fryer
Once you have a handle on your specific air fryer and how quickly it cooks, you'll continuously make to-die-for steaks in less time than you'd wait at a restaurant (and they might even taste better!). Although almost any steak cut can go in the air fryer, we recommend using thick, tender steaks, like Premium Angus Ribeye or USDA Prime Wet Aged Boneless Strip Steaks, for the best results. Enjoy!